As the Taliban continues to be diplomatically marginalized, they made a request to the world community, asking them to recognize their "Islamic Emirate of Afghanistan." The international community has pushed the group to build a government that includes everyone and to guarantee that women's rights are protected; however, the Taliban appears to have disregarded these demands.
The de facto authorities published a decree on the 24th of December prohibiting women from working in NGOs. This most recent directive came after an earlier one that barred women from attending universities and prevented girls from attending secondary schools.By preventing women from enrolling in higher education programmes, the Taliban regime in Afghanistan delivered what was likely the death blow to the cause of educating women. After making pledges to protect women's rights the new authorities of Afghanistan have ultimately decided to close all of the schools in the country, forcing female students in grades seven through twelve to remain at home.
The Taliban have reneged on the majority of the pledges they made shortly after their return to power in August of 2021. Thousands of  Afghans, including women, have fled the nation out of fear that the Taliban would return to power and continue the bloody rule they established in the 1990s. The Taliban's policy of systemic discrimination is being carried on in its current iteration, which prohibits women from entering universities.
Since August 2021, Taliban have prevented girls from attending secondary schools, limited women's and girls' freedom of movement, excluded women from the majority of available jobs.  Since the Taliban have taken control of Afghanistan, women and girls have been effectively excluded from Afghani public life. In the beginning, the Taliban made hollow claims that women would be able to "enjoy their rights within Sharia law," which included the ability to work and study. However, these assurances turned out to be nothing more than hollow promises. Women are expected to conceal their faces in public and must have a male chaperone whenever they travel, and they are prohibited from working outside the home for the most part. In addition, women are not permitted to vote or hold public office.
In most professions, women were not allowed to work outside the home. Only women whose occupations could not be done by men were allowed to come to work, for example, limited jobs in education, health, and some jobs in the police force. The same proclamation also stated that the sole employment that women were permitted to do for the government of Kabul was to clean female restrooms. Women who had positions as judges, prosecutors, and attorneys have either departed the country or been demoted and replaced by former Taliban fighters and graduates of Madrasas (traditional schools) who have no prior experience in the judicial system. Initially, and prior to the implementation of the new limits in December 2022, the Taliban enforced a prohibition on girls participating in secondary education, which included grades 7 through 12. Girls were not permitted to return to secondary schools, despite the fact that the de facto authorities had previously committed to doing so.
The Taliban adhere to a puritanical interpretation of Islam, and the supreme head of the movement, Hibatullah Akhundzada, along with his inner circle of Afghan clerics, are staunch opponents of modern education, particularly for girls and women.
It is imperative that the Taliban immediately lift their ban on the enrollment of women in universities and allow secondary schools for female students in Afghanistan to reopen. It is imperative that the international community, as well as the countries that provide aid to Afghanistan, make it clear to the Taliban how damaging it will be for not only Afghan women and girls, but for the entire population of Afghanistan.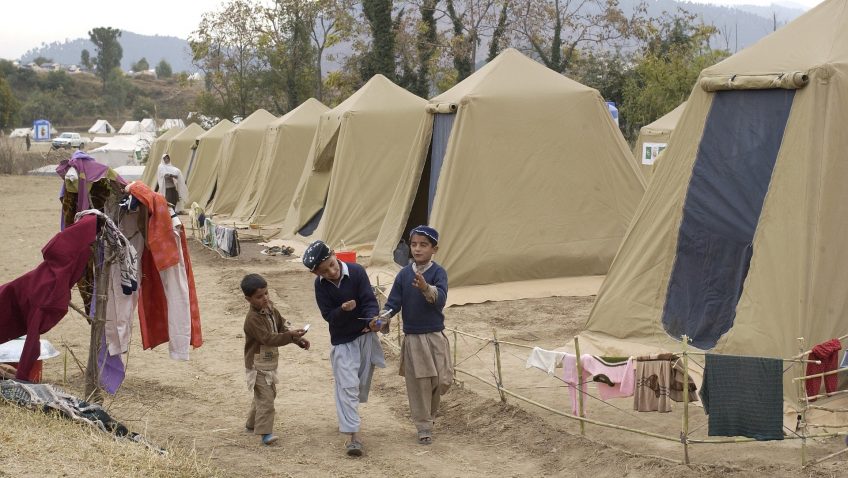 Pakistan's army is one of the largest armies in the world. Historically, the reason behind the creation of armies was to protect society from any external threats. With the change in the war dynamics and the nature of the threats to any state, the responsibilities of the armies have also expanded. Pakistan has been mired in internal as well as external challenges enhancing the army's responsibilities. Whenever there is a disaster, the army is called, for the traditional and non-traditional security threats army is looked at. But with such vast responsibilities, it looks like the army wold has asked for a huge proportion of the country's budget. But, this is not the case. Pakistan army under current COAS General Qamar Javed Bajwa has not just asked for a limited budget but contributed also through other means to protect the economy.
Over the past fifty years, looking at the enfeebling economy, the army's budget has also decreased. In the 1970s army's budget was 6.5% of the total GDP, compared to 2.54% in 2021. According to Stockholm International Peace Research Institute, Pakistan spends much lesser than other countries, despite being 7th largest army in the world. Oman spends 12%, Lebanon 10.5%, Saudi Arabia 8%, Kuwait 7.1%, Algeria 6.7%, Iraq 5.8%, UAE 5.6%, Azerbaijan 4%, Turkey 2.77%, Morocco 5.3%, Israel 5.2%, Jordan 4.9%. Armenia 4.8%, Mali 4.5%, Qatar 4.4%, Russia 3.9%, US 3.4%, and India 3.1%. Pakistan spends much lesser on its soldiers compared to the other countries, which ultimately spares room for the economy to allocate the budget for other developmental projects. In the fiscal year 2020/21, the Pakistan army contributed PKR 28bn to the country's economy through direct tax.
Also read: Walking in The Narrow Corridor: Pakistan Government and the Balochistan Problem
Besides, the Pakistan army is also contributing to welfare as well as creating job opportunities. Fauji Foundation is perceived as a business venture of the Pakistan army. But the reality is something else. Fauji Foundation is a charitable trust working under the Charitable Endowment Act of 1890 whose more than 73% of its income is directly spent on Shuhada, war wounded, and disabled soldiers. In 2021, FF's contribution to welfare activities has reached RS 1 billion per annum. Moreover, Fauji Group is among the highest taxpayers. The number of civilian employees in FG is more than military workers. There are 22,652 civilians and around 4000 ex-servicemen in Fauji Foundation. DHAs are also a self-sustaining initiative that not only supports society but also provides economic opportunities. Special Communication Organization (SCO) is another organization that has generated 4612 jobs in the communication sector. It is a telecom network in AJ&K and GB. Besides these organizations, FWO, NLC, and ITS are other organizations and systems that help the country in infrastructural development and also in bringing social stability through economic and job opportunities.
Pakistan army has played important role in resolving international disputes that could cost Pakistan badly through economic penalties. Karkey Karadeniz Electrik Uterim, Rekodiq, and FATF are some important issues. Karkey Karadeni Electrik Uterim, a Turkish company was involved in corruption in Turkey, Switzerland, Lebanon, Panama, and Dubai. When the evidence was produced in front of the International Centre for Settlement of Investment Disputes Tribunal, Pakistan was fined $1.2 bn. This could shrink Pakistan's economy by 2%. Pakistan army resolved the disputes through negotiations. In the Rekodiq case, Pakistan was fined $11 bn, but negotiations with all the relevant stakeholders helped in resolving the dispute. Several rounds of negotiations were held to resolve the matter. After the resolution, the project brought economic and social opportunities for the people of Baluchistan. The government of Pakistan will pay a revenue stream to the Government of Baluchistan. It will create 8000 job opportunities for skilled labor while for the non-skilled labor, the project will create 12000 jobs. Pakistan has been relieved from the FATF Grey List. This has only become possible because of efforts from the political and military institutions. Counter-terrorism was the most specific concern of the FATF authorities, and the world knows the contributions the Pakistan army has made in countering extremist and terrorist factions in the country.
Last but not the least, under the current COAS, the government has been paying a lot of attention to the security of CPEC. Baluchistan is the most destabilized province due to extremist organizations. It enhances the army's responsibilities to provide extra protection to foreign workers and developmental projects. Because these extremist factions have been targeting foreign nationals and developmental projects. So, 2 exclusive SSD units have been raised for CPEC security and also a comprehensive security mechanism has been evolved for protecting foreign nationals.
It shows how Pakistan's army has evolved effectively among the world's best armies with the minimum budget required for such initiatives.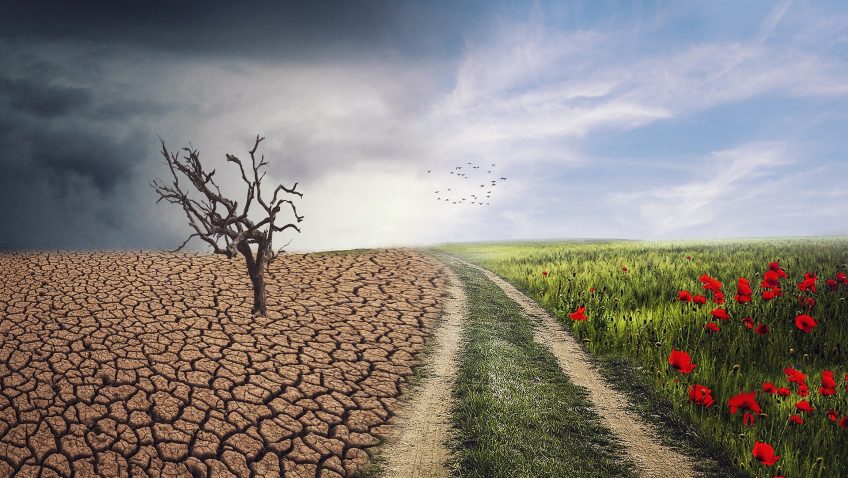 Climate change isn't something people get to choose to believe or not: it's happening. Since pre-industrial times, human-caused climate change has resulted in an increase in greenhouse gas emissions that has led to an average temperature rise of over 1 degree Celsius on Earth. The next four decades have each been successively warmer than the decade before it since 1850. We are observing a warming atmosphere and changing climatic conditions worldwide as a result of climate change, which has serious consequences for our physical environment.
In 2021, the intergovernmental panel on climate change report sounded a red alert for humanity. It stressed how human influence has warmed the climate at a rate that is unprecedented in at least the last 2000 years. This left no room for doubt. The record concentration levels of greenhouse gases in the atmosphere are unequivocally due to human activities rooted in the burning of fossil fuels. The goal of 2015 Paris agreement aims to limit global warming to well below two degrees Celsius above pre-industrial levels; preferably 1.5 degrees Celsius. But at the current trajectory, the world is on, we are at risk of falling significantly short of these targets. According to the World Meteorological Organization, in 2020, the global mean surface temperature was 1.2 degrees Celsius warmer than in pre-industrial times. 2020 was also one of the three warmest years on record.
The impact humans have had on the climate has, and continues to, alter nature. We are inching closer and closer to ecological tipping points, many of which are irreversible. Changes in extreme weather are affecting every region of the world, making heat waves, heavy rainfall, and droughts more frequent and severe. This rise in global temperature aggravates the rate at which sea levels are rising, corals are bleaching, the ocean acidifying, biodiversity is being lost and heat waves, tropical cyclones, and fire-related events are taking place. Delicate ecosystems like small low-lying island states, semi-arid and arid areas, and arctic and tundra environments face a greater threat of climate change. However, the environment does not exist in a vacuum and neither does human society.
Everything is interconnected. Every single way in which climate change impacts our environment has a ripple effect that will manifest in the short, medium, or long term. As a threat multiplier, climate change puts us at risk of reversing the gains in growth and sustainable development made in the last few decades. This indicates that the effects of climate change are manifest throughout our social, economic, cultural, and political fabric in addition to affecting our weather patterns and physical surroundings. The way people feel the impacts of climate change and respond to it is determined by multidimensional and intersecting inequalities. If you think that the environment is less important than the economy, try holding your breath while you count your money. (Guy McPherson)
The climate crisis disproportionately affects women and girls as they tend to rely more heavily on natural resources, public services, and infrastructure. They are restricted to and very seldom controlled. They are also less represented in decision-making in general, so climate responses are no different. These processes are influenced by the very same socio-economic and cultural norms that discriminate against women and girls in other areas. When it comes to specific climate change impacts, women and girls are particularly affected in at least five areas: food security, water availability, health, gender-based violence, and climate-induced displacement and migration. Women play a critical role in global food security. Many smallholder farmers are women whose livelihoods and food sources are at risk from climate change. In addition, male-dominated structures often govern land ownership, making it hard for women to access the fertile plots that they require to produce food for their survival and that of their families.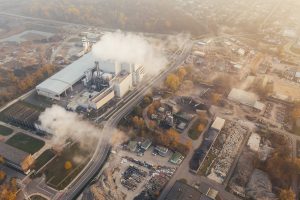 Also, climate change is intensifying water scarcity, which adds to women's time burden as it is often their responsibility to collect fresh water. In addition, high temperatures and salinization of sources of drinking water have a detrimental impact on maternal and child health. Linked to this, the increased incidence of vector-borne diseases such as malaria, cholera, and typhoid increases the risk of pregnant women contracting these diseases. This, combined with unequal care burdens, can disproportionately pressure women and girls to support their families. These demands on women are further intensified during disasters when the risk of sexual and gender-based violence is greatest. Child and forced marriages, as well as increased human trafficking, can occur as a harmful coping mechanism among those who suffer the most from climate change-related economic stress. These challenging economic conditions forced families out of their communities and most of the time, those displaced are women. As we can see, it is those who are least responsible that often bear the brunt of the most adverse effects of climate change. This can further deepen existing inequalities and affect the ability of women and society at large to manage and recover from the impacts of climate change. As former US President Barack Obama once said that "We are the first generation to feel the effect of climate change and the last generation who can do something about it".