Following the rise of the Alternative Fur Deutschland Germany's homegrown modernized white nationalist movement to unprecedented prominence in the Bundestag, party leader Alexander Gauland assured the Jews of Germany in an interview that they have 'nothing to fear' at the election of his party.
Turks in Germany
I do not think that it would be overreaching to say that the implication is that somebody else should, quite possibly the millions of Turks residing in Germany, primarily for the purpose of seeking work or the millions of Syrian refugees, most of whose greatest discernable crime seems to have been fleeing from of the great human atrocities since those initiated largely by German white nationalists seventy years ago. It's alright, AFD seem to be saying. The people we want to discriminate against today isn't you. Go back to your business, and all will be well.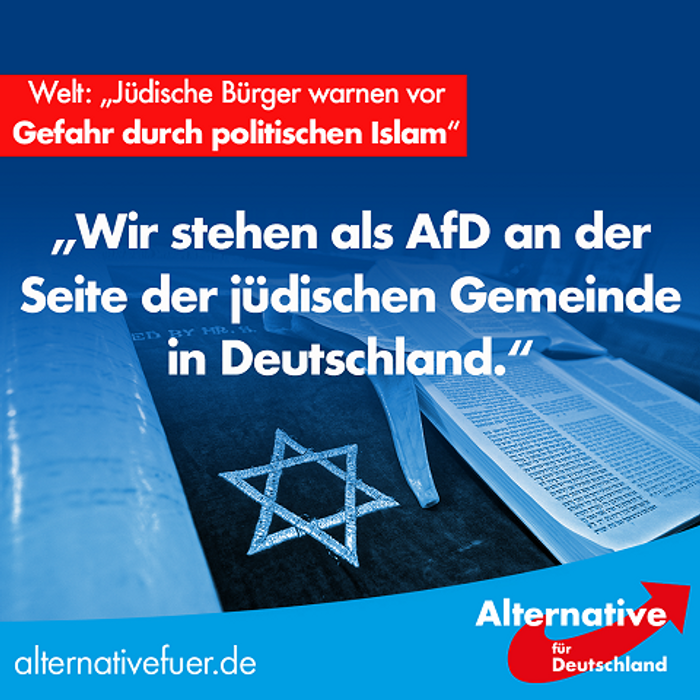 Germany is hardly the exception in this trend. In a fascinating interplay, unique certainly in the annals of modern American politics, Donald Trump, the president with the most profound ties to white nationalism, both through his rhetoric which has proven discriminatory, inflammatory and generalist, his failure to adequately and convincingly condemn these people and their actions, and his hiring of at least three of them into his staff, and whose core voter base has been defined as disenfranchised white nationalists, presumably a group with more grievances against the Jews,  is also the most profound ties to the Jewish people who both traditionally and until the modern day, have been a primary target of white supremacists hatred (For any in doubt of the antiemetic nature of this movement, I refer you the videos of the voters who trump claimed were simply expressing their pride in the geographical region in which they were born marching through the streets of Charlottesville chanting "Blood and Soil" and "Jews Will not replace us").
Equal Treatment Principle
Some might find the claims disclaimer of overt animosity reassuring by AFD. I feel otherwise for two primary reasons: The first is principled. The existence of democracy itself is predicated on the equal treatment of people and particularly, that ethnicity and religion should not dictate the treatment that people receive either from the government or within society. There is a large gap between asserting that radical Islam is a driving force behind terror and anti-Western sentiment, and the assertion that Muslims are inherently to be feared, distrusted and treated categorically differently than other human beings. What white Nationalism has represented, what Trump, has expressed by his rhetoric and more concretely by his travel ban against the nationals of Muslim, and what the platform and the statements of AFD have shown is that they unapologetically reject this doctrine, a fundamental cornerstone of democracy in favor of the latter doctrine.
Second of all, what many people who find reassurance in AFD's statements might miss is the fact that it is largely impossible to separate the stated aspirations of a political movement from the individuals who make up its constituency. Like Trump, the leaders of the AFD submerge the racist nature and intent of many of their policies in rhetoric that can exist, albeit in the fringes of democratic dialogue. Rhetoric like Trump's claim that thousands of Muslims were cheering in New Jersey on 9/11, that illegal immigration is rampant (it has consistently declined) or that most illegal immigrations are 'rapists and criminals' provide perfect examples of this. This act of submerging racism in semi-legitimate political dialogue, the euphemism of policies that are racist in nature and intent, is designed at its base to constitute a bridge whereby those who harbor views entirely incompatible of fundamental principles of democracy are granted a legitimate platform and the representation to do so.
AFD and the Jews
The second key factor that we might fail to consider is the fact that developments in the political structure cannot be disentangled from their effect on the political ecosystem in which they occur. Even if the rise of Trump or the AFD in Germany did not directly result in measures against Jews or against any other minority group, they certainly mobilize a constituency that is likely to advocate these outcomes in the future and is likely to feel emboldened to peruse actions against Jews specifically on the back actions taken against other minority groups. This is because such actions entrench and legitimize the viewpoint that white protestants are the dominant group and should continue to assert their privileges as such against all threats. Simply put is no reasonable manifestation of a movement which predicates a significant degree of its ideology upon a racial or religious hierarchy. Both in philosophical origin and intended ends, its existence is predicated on the undermining of democratic norms. This token reassurance should be the cause for alarm rather than a sense of false security-for why should Jews, or any other ethical or religious minorities in Germany require reassurance that their safety and rights were protected, if not for the fact that a movement to which many of the people who advocate the gross violation of these rights had not risen to prominence in the first place? In other words, the very fact that reassurance needs to be provided for something that should be taken for granted in a democratic society, is already a grave sign that the AFD itself acknowledges that those within its own ranks pose a threat to democratic norms.
What landscape can we expect to emerge from these developments? It is a political landscape in which White nationalists feel more emboldened to act, (observe the 84% rise. In response to the claim that, due to the rise of the AFD Jews have nothing to fear because the party platform targets other minorities than themselves, the answer quite simply is that
the rise of such individuals, as the American case study has shown, has results in a national dialogue where bigotry rises to the forefront and gains legitimacy. Furthermore, the nature of these populist, indeed of the very term populism, is that the core base has an unnatural sway into the political developments at the top. So while the leadership at the present, may harbor aspirations of a status quo which subtly or overtly discriminates against other populations, the very initiation of practices, whether originating from the people who are the lifeblood of this movement, or from the people at their heads begins a dangerous precedent where democracy is challenged and the door to discrimination is opened indefinitely, or as Martin Niemöller put it most succinctly of all:
First they came for the Socialists, and I did not speak out—
Because I was not a Socialist.
Then they came for the Trade Unionists, and I did not speak out—
Because I was not a Trade Unionist.
Then they came for the Jews, and I did not speak out—
Because I was not a Jew.
Then they came for me—and there was no one left to speak for me.