Rapid economic growth has completely transformed Chinese society in just a few decades. Over the past years, there have been surges in urbanization, consumer spending, and average household income. Promising economic opportunities were presented throughout the country and abject poverty began to decline. Industrialization was met with urbanization, and millions left for the cities to seek work and greater opportunities. Several individuals and families accrued tremendous amounts of wealth since the liberalization of the markets.
After Mao's revolution, Chinese society had been a largely considered an agricultural society attempting to transition into a Marxist state, and this meant that the overwhelming majority of the population still lived in rural areas.
Just over 981 million people were living in China in 1980. This expanded to over 1.3 billion people in 2011. Over the years, more and more people began to move to the cities as a growing number of economic opportunities were presented. In 1980, slightly under 20% of the population lived in urban areas. This percentage began to rise as the country moved into the 21st century. The year 2011 marked a dramatic shift: for the first time in China's history, more people lived in urban areas as opposed to rural.
It is no surprise that China has lifted nearly 800 million people out of poverty, and established a middle class of roughly 300 million people. China saw a spike in average household income from 1995-2013, as the average annual household income of a little under 4,300 yuan in 1995 grew sevenfold in 2013.
This increase in income has meant consumers have been able to spend more over the years. In 1952, Chinese consumer spending was an unimposing 453 yuan, a record low. In 2015 Chinese consumer spending reached its highest point yet, at nearly 264,760 yuan, while averaging over 36,000 yuan from 1952 to 2015.
The average Chinese citizens are not the only ones getting wealthier. Numerous millionaires and billionaires have risen over the past decades. In 2015, China had over 3.5 million millionaires, roughly half the number of millionaires in the United States. This may not seem like a  competitive figure on the part of the Chinese, but the astounding fact is that the country saw two million millionaires joining the list in the year 2014 alone. Furthermore, China has over 200 billionaires, some of the more notable of whom include ecommerce tycoon Jack Ma, and real estate magnate Wang Jianlin.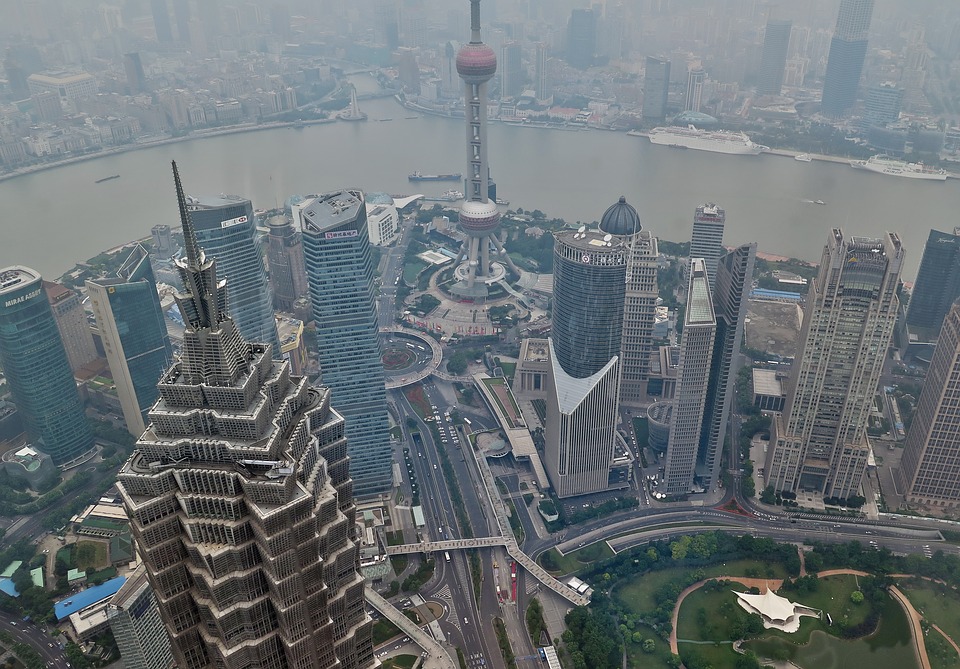 More wealth has meant that Chinese students have had increased financial ability to study abroad, especially in North America. In Canada, Australia and the United States, Chinese students comprise of over 30% of the international student population. The figure below depicts the approximate percentage that Chinese students compose of the international student population in four countries. Moreover, as a result of greater wealth accumulation, Chinese investment overseas has increased. Chinese investors have bought property in Canada, and have gone on to become the largest group of investors in Canadian real estate. In 2016, Chinese investors bought $1.3 billion dollars of Canadian real estate. This was a staggering increase compared to the $309 million spent in 2015. This increased investment has become the cause of concern for many Canadians, particularly because of the skyrocketing residential property prices.
In other areas, such as fashion, designer names have become increasingly popular, especially among the wealthy. The biggest names from major European fashion houses, namely Italian and French brands, have taken Chinese malls by storm. Additionally, luxury automobiles have popped up all over China and very exclusive clubs, discos and bars for the wealthy have also been established. Some of these clubs have ridiculous requirements, such as ownership of a specific supercar. Another notable difference in China is the number of skyscrapers. Just a few decades ago, the idea of the proliferation of these megastructures was inconceivable. Today, these daunting structures can be found in nearly every corner of the country, and in especially high concentrations in major cities such as Beijing, Shanghai, and Guangzhou. With all these major changes, it is evident that China has drastically evolved. In the decades to come, we can assume that their development with be just as expeditious.