Adrien Gonin spoke with Lebanese specialist Diana Haddara about the new political turn in Beyrouth: the new president Aoun, the refugee crisis and the future for Lebanese people. 
About Diana Haddara: Diana is an university professor in Philosophy in Beyrouth.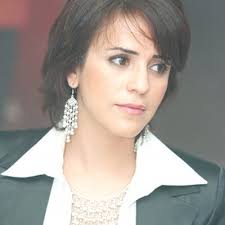 She also teaches in Communication Science. Diana also works as a journalist for Laha Mag, an important Lebanese review, dealing with children issues and international themes.
How did Aoun become the new president of Lebanon?
A compromise between Aoun and the Hezbollah (party of god, supporting Bachar Al Assad and Iran) has been negotiated during the elections. The different alliances changed their minds, they were not favorable for Aoun in the past. Aoun seems to have changed his position towards Hariri: Aoun was a strong contender of Hariri (father)´s policy in Lebanon. Aoun accused the Hariri several times of being a business man highly linked to Saudi Arabia. President Aoun's speech is about to build a strong state with Hariri in order to develop a strong enough economy in the Middle East.
The Hezbollah and Hariri are influencing the political debate in Lebanon. The Hezbollah is the first military force in Lebanon, its first secretary: the general Nasrallah is not satisfied with the elections. He requires a temporary government until the next parliamentary elections in 6 months. The Hezbollah only supports Aoun to calm the situation and to avoid a civil disaster in the streets of Lebanon.
What are your expectations of this new political turn?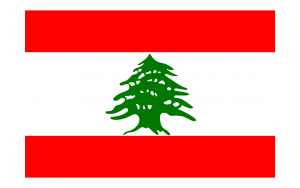 As a Lebanese citizens, I only hope that a new government is able to bring
stability. In Lebanon, each party is struggling for winning a ministry, it´s a disaster. I want a government that is concerned about our priorities: electricity, water, the trashes and our environment that we damage a lot in Lebanon.
I don´t know if Aounwill defend our needs. I believe that he his only here to gain advantage from the status of a president, nothing more.
Refugees: a hard battle in Lebanon
As you know, half of the population of Lebanon is now coming from Syria. People are under pressure and the international community doesn´t solve this problem. Aoun declared that the refugees had no place in Lebanon and would have to go back to Syria. Lebanon doesn´t have the resources to welcome so many people. Lebanon didn´t receive any subvention in proportion of the number of refugees who came to their country. Lebanese feel like Syrian people are marking use of the current opportunity to immigrate to Lebanon.
An IPSOS study revealed that 55% of the Syrian refugees coming to Lebanon were coming from secured areas in Syria. This would mean they are no longer refugees but economic migrants, and Lebanon has nothing to offer for them.
Interview by Adrien Gonin