A positive approach to the drop in oil prices
Oil prices have dropped the lowest since 2003 with a price under 27 dollars per barrel. Politically, it doesn't look too tragic – The key here is to understand that oil usually undermines authoritarian regimes of all stripes that use populist policies to maintain power, and with the latest drop, many of them will be forced to cut public budgets and subsidies, risking popularity and mass support.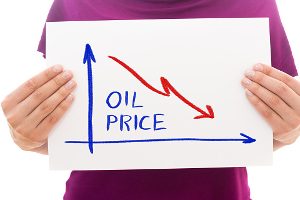 Oil makes 68 percent of Russia's total export revenues and 50 percent of its federal-budget revenues, therefore Putin might have to reconsider its expensive actions in Syria (which may also be worthless given the fact that his friendship with the al-Assad government was fueled by oil interests, which again, has now just now lost value). Iran will lack oil money to finance Shia groups like Hezbollah, The Venezuelan government, which has been in the border of collapse for quite a while, will not have any funding for its populist programs that keep people distracted from all corruption and crime, and may – just may- bring up a revolution from the poor population. Maduro will also be unable to keep supporting other countries' failed Bolivarian projects that Hugo Chavez started in some of the golden years of high oil price, probably making Cuba even closer to the United States. Last but not least (actually, our key point here):
Terrorism will lack funding, weakening ISIS dramatically. According to NYT data, 8% of ISIS funding come from Oil sales, whereas 49% come from extortion and taxation in Iraq, 41% of stolen from state-owned banks and 2 %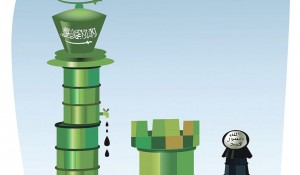 from kidnapping ransoms. But Iraq is devastated and the money ISIS is stealing from people is eventually coming to an end. The fundamentalist group has tried repeatedly to attack refineries in the Kurdish and Shiite areas, but most of these attempts have failed. Therefore, its only reliable source is external funding from Gulf Countries, which with low oil prices can come to an end making ISIS fighters try to use blow things up with matches instead of the use of expensive artillery. Only if the Islamic State has a good plan B can come out well out of this.
Saudi Arabia has become a rich state thanks to the past two decades of oil-price glory, usually always fluctuating above the 100$. This money not only helped strengthen the Monarchy in an era of republicanism, but also has funded many Islamic Fundamentalist groups, like the above-mentioned ISIS. Saudi Arabia has been openly accused of being just like ISIS in its fundamentalist policies, and an economic crisis perhaps may be all that's needed for a revolution.