" We must therefore act together as a united people, for national reconciliation, for nation building, for the birth of a new world." This is part of Nelson Mandela's speech in his inauguration on May 10, 1994. However, current corruption scandals, record economic downturn and  growing hate speeches by extremist parties tell the world the dream of a united South Africa is only a vague memory of a distant past when the social rift seemed to be closed.
From BRIC to the economic crisis
When in 2010 SA joined the economic group integrated by  the countries with the largest emerging national economies  -BRIC-  the future seemed optimistic for Zuma's government. Although its membership  was somewhat forced, it is true that South Africa was the country with the highest economic growth in the continent. But 7 years later,  South African economy is facing a worrying crisis. Inflation has grown , unemployment has reached the alarming number of 26.7%, industrial production has collapsed abruptly, income inequality continues to generate controversy,  public debt is more than half of GDP and exports and imports are falling as well as consumption and international reserves. In addition, the possible effect of Trump's protectionist policies could be a new problem for the economy forecast. Despite these issues, it is estimated that the South African economy will grow 1.2% this year thanks to the recovery in commodity prices. Good news for the government if it wants to regain businessmen's confidence.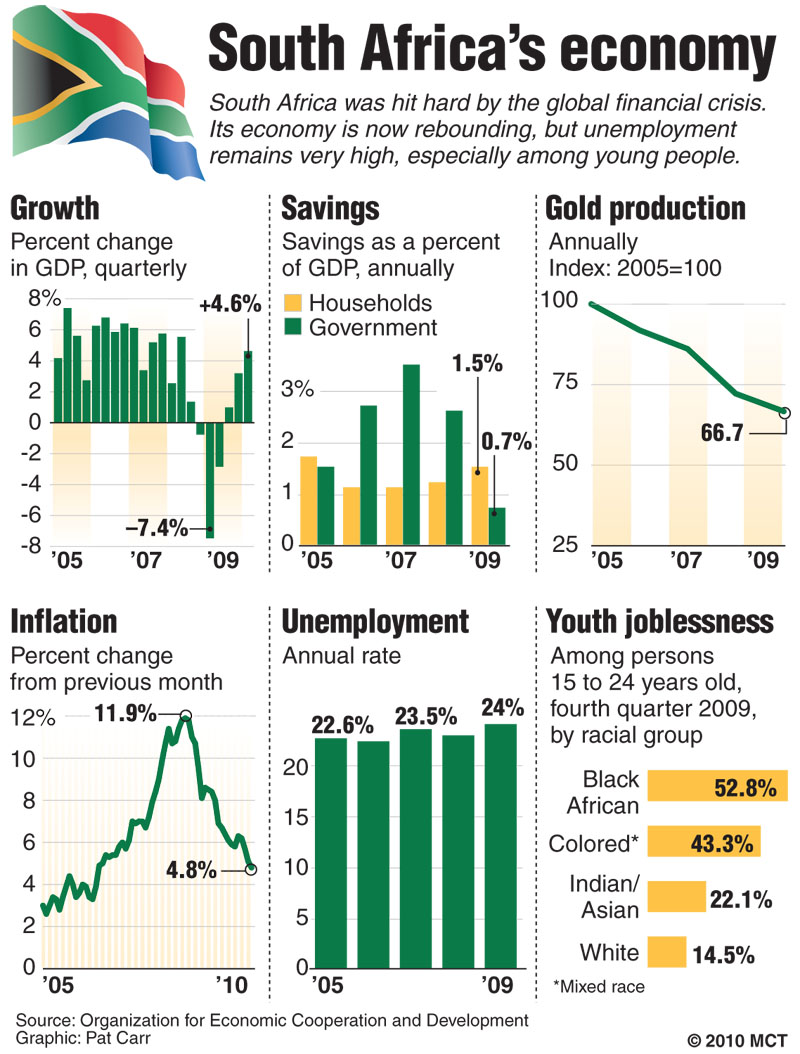 President's "humble and respectable" life
Dozens of cases of corruption, fraud, scam, organized crime and even rape were accumulated against Jacob Zuma before he even became president of the ANC – Mandela's party – in 2007. It is heroic how this man managed to overcome  all these scandals and political enemies outside and within the party. However, in 2009 with 65.9% of the votes he became the new South African president. Subsequent to his assumption,  scandals and allegations of corruption were not only stopped but multiplied against the leader. Several times members of his party and his government plotted against him and asked for his resignation. Although his image has descended as never before, he is still there at the helm of the nation. Anyone who faces all these difficulties would have a stressful life, but not Zuma, who has a life full of luxuries and comforts: from being part of the selected Gupta clan to simultaneously have 4 wives and 20 children. His controversial life has a high cost to the country while poverty continues to grow.
The biggest threat to South Africa
As if all these problems were not enough for the country, society's division is so deep  that a "racial war" is just around the corner. Several leftist extremist political parties have emerged in recent years as Economic Freedom Fighters ( led by provocative leader Julius Malema) and Black First Land First. Both parties use sensitive issues such as land inequality between blacks and whites to exalt the black lower classes to fight through violent methods against white farmers. These groups consider that the only way justice can be done about  land inequality is by occupying all the nation white's farms without consent, creating a new South Africa with privileges for blacks. More and more farms are being occupied violently by landless black peasants , just as happened  in neighboring countries some years before. Altough this land problem is not new -4,000 white farmers have been killed since 1994 – the formation of these demagogic parties is a great threat to social peace as more and more black people trust that there is no possible reconciliation with white people. They are convinced that apartheid's wound will only be healed if whites suffer as black people did before 1994.
How to remedy this situation
Every single issue that makes life in South Africa even harder stems from a lack of leadership. And let's face it: That leadership in order to generate business confidence and rejoin  people will not be found  in Jacob Zuma's corrupt government. It seems obvious the need for an impeachment against the president. But in the last weeks Zuma seems to have obtained the endorsement of his divided political party to finish his mandate. However, the alarming socioeconomic situation will not wait for the 2019 elections and a social collapse will inevitably take place if a good solution for everybody is not reached in the context of the land crisis.
Meanwhile, the united country which Mandela dreamed about,  travels slowly to the land of utopias.