What do we know About the Next Revolutions in Africa?
In this journey, I'll take you through some key phases of Africa's revolutions that are about to shake up and reshape the continent very soon. Few predicted the defeat of the Gambia's Yahya Jammeh; the decision of the Supreme Court in Kenya and the victory of the opposition in Nigeria. Therefore, the next great African moment could be just around the corner, as is the cases in any continent with a complicated political landscapes and power sharing systems, crises do occur. But, such crises have so far evolved through social and constitutional means, which is unprecedented in Africa's recent history. For better and worse, the emerging African geopolitical landscape is drawing to a close an era of revolutions. The central challenge of our time is posed not by civil war or terrorism as it used to be, but rather by the intensifying turbulence caused by the phenomenon of national consciousness and global political awakening. Such awakening is politically radicalizing and socially massive – a process of socio-political renewal is underway across the continent, as long as some regimes that tightly control the political landscape will hold elections that they have no intention of losing.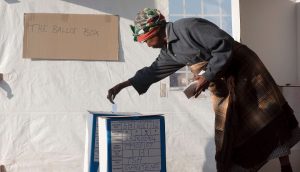 What will Africa look like in 2025?
Surprisingly, several central areas of the national consciousness in the continent, such as Gabon, Ethiopia, Chad, the Democratic Republic of the Congo, Sudan, Egypt, Algeria, Central African Republic, Mauritania, South Africa, Cote d'Ivoire, Burundi, Rwanda, Togo, Uganda, Nigeria, Burkina Faso and Cameroon, increasingly are defining what they desire in reaction to what they perceive to be the hostile impact on them of the inside and outside world.
Through this humble proposal, I return to what I call "the culture of ignoring the facts" which has become usual in the African political culture. Looking over the past several years; much opposition has staged intermittent demonstrations in the continent for economic and political reforms, with a spike in protests and political violence in the run up to long-delayed legislative and presidential elections. This mix of fiction and futurology is one of the possible answers to what Africa will look like in 2025. Part of the reason that future wars in now relatively peaceful countries such as Liberia, Sierra Leon, Chad, Rwanda and Mozambique – whose civil wars is now almost 30 years in the past – Comoros and Tanzania are the contention that revolution itself is going to become far less common.
There are already troubling signs as popular discontent raises the risk of unrest in urban centers, in recent days; the violent dispersal of protesters in some parts in Cameroon, Kinshasa, and other African towns has left several people dead. But there are worse scenarios, as the regimes clamp down, fail to secure parts of the country, and stoke instability in others, the risk of a steeper descent into chaos remains; with grave regional implications.
If we look closely at the bigger picture and as Egypt reminds, revolutions are made by the young, the continent is home to more than 1.1 billion people. Of course that's a big number considering that the majority of that population is young; more than 40% of Africa's population is younger than 17; according to some recent statistics. To give you a clearer picture, up to 85 percent of Africans are below the age of 45, and just around four percent are aged 60 or more. African youth today represent the greatest influence on the governments in many regions because it is a generation that is completely different from previous generations.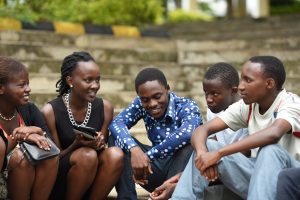 Things are already changing on the ground as struggle methods have changed, the methods of struggle in the 1950s and 60s are different from today, the opponent was in that time invisible to what it is today, and the weapons of struggle have also evolved. Social networks can contribute to the creation of awareness and catch up with the nations of the world, all this is going to push things and incite people, especially young people who have lost their patience, so many of them have abandoned their countries, many of them died on the threshold of Europe, recalling their ancestors who lived in slavery and exploitation for centuries. Thousands of them have put their lives at risk as they go on a boat journey in search of what they think would be an easier and a better living – it is a journey that begins with hope, but often ends in vain and despairs. Consequently, such failure and despairs is just going to fuel more angers and political revolution sentiments at home.
Youth & audiovisual and cinema industries
As stories allow us to imagine the transformation of our lives and our world; I spent a few time in some African states interviewing current and former government officials; members of civil society and international actors, and what I heard suggested that the tensions are rising because young people are raising basic questions concerning their political and economic future, meanwhile, activists and civil society organizations are likely to fuel such social tensions. Therefore, I totally agree with many experts who believe that a radical reform of many African regimes is not only required, but an unavoidable necessity. Simply, because those governments' capacity is gradually getting weaker to meet the needs of the people and Africa's current challenges, thereby increasing popular discontent and citizens feel they have been deprived of their rights guaranteed by law.
Easily recognized aspect of this new inter-continental development is the emergence of new African audiovisual and cinema industries. New and dynamic African actors/actresses of various kinds with different  ideological competing and conflicting projects – if we look at Burkina Faso's FESPACO and Nigeria's Nollywood which rose from anonymity to become the world's third largest movie powerhouse after Hollywood and India's Bollywood.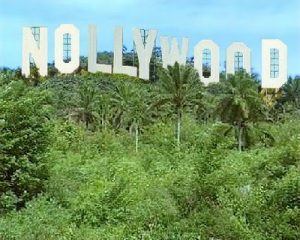 Its movies are enjoyed by millions of people in the continent. These African audiovisual and cinema industries have become powerful channels for promoting the continent's rich culture, fashion, languages, heritage and food across the globe. These industries have achieved tremendous success and global recognition without support from the continent's governments or political class, of course the youth control and dominate every aspect of the industries; from content production, marketing, distribution and down to consumption. Meanwhile, Africa's music artistes are most recognizable faces on the global scene and some of the continent's most influential ambassadors. Such industries will eventually contribute to the "New Voice of Africa" and perhaps, will reflect a new identity of the prospective Sub-Saharan African revolutionaries within the next two decades and act as glue for the continent's youth.
Likewise, it is obvious that the internet in Africa has become the youth revolution's hammerhead for change. Before the rise of social media; governments and the political class could easily gag the media and censor the news content that was released to the general public. A shackled media had been a powerful grip on public awareness and allowed the reign of political office abuse and insensitive governance. Nevertheless, young people are actively and successfully using social media across Africa, to confront their leaders, and raise tough questions concerning a wide range of problems, especially, corruption, human rights issues, political irresponsibility, social conditions, race, ethnic divisions, insecurity and intolerance.
In Nigeria for example, BudgIT – led by a young Nigerian – is an internet-based platform that  monitors public projects, tracks government spending and educates citizens on how the government allocates resources., the platform also creates apps, games, interactive websites and info graphics that break down government spending, including how much is spent on the president's breakfast, lunch and dinner.
In a similar pattern in 2011, young Nigerians – using social media – pulled off one of the most successful civil disobedience protests in the history of that West African nation. They firmly opposed the government's decision to hike the retail price of petrol – though the decision was not reversed – everybody was shocked by the turnout and participation. Such social media skills are just a half way revolution for a greater move in Nigeria, and perhaps in East and West Africa in general.
This article is the first part of a two-part paper written by our excellent YoungDiplomats leader in Africa : Idriss Zackaria !