After defying polls, scandal and worldwide opprobrium, Donald Trump finally became the 45th President of the United States . Did you know that the man that will lead the World Superpower and Shape US Foreign Policy once hosted his own reality show? Young Diplomats Editorial Team prepared for you 10 facts you didn't know about Donald.
1) Trump Empire nearly filed for bankruptcy in the early nineties, due to very high personal and business debts, contracted by Trump himself.  A significant amount of debt was contracted by Trump's latest aquisition : the Taj Mahal. Still Trump managed to avoid bankruptcy by negotiating a successful deal.  Today, Trump owns more than hundreds of companies and his net worth is considered more than $4 billion. He invested heavily his personal fortune in the presidential race.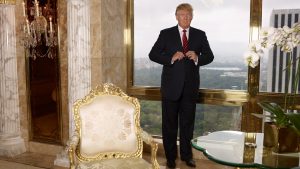 2) Trump World Tower, a residential skyscraper in Manhattan, has 72 completed floors. Trump World Tower was the largest residential building in the world until recently and the constructions of towers in Dubai and Malaysia.
3) Trump was the original owner of New Jersey Generals of the United States Football League. Trump sold the franchise to J. Walter Duncan in 1983 so he would be free to complete various construction projects.
4) Trump created and funded his own reality TV show, "The Apprentice," starting in 2004 on NBC. The purpose of the show was to eliminate the candidates  in order to find a CEO for one of Trump's companies. Trump received personally $375,000 per episode of the show.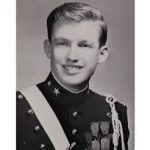 5) Trump does not consume alcohol at all. His older brother has serious alcohol addiction throughout his whole life. "I learned a lot from my brother, Fred," Trump said in an interview before the elections. "He set an example. It wasn't, maybe, the example that people would think, but it really was, in its own way, an example. That here was this fantastic guy, who got caught up in the alcohol, and he ultimately died from alcoholism."
6) His father sent him to the very strict New York Military Academy when he was 13. He was sent because was an hyperactive child.  He thought the institution would teach him some discipline. He graduated from the military academy in 1964 before continuing his education at Fordham University and  the University of Pennsylvania.
7) In 2007, in a highly theatral manner,  Trump received his own Hollywood Walk of Fame star for his role as producer of "The Apprentice." Many people did not understand why he received this award since the show was not seen as a top-show by the critics.
8) Trump has had three wives—Ivana (1977-1992), Marla Maples (1993-1999) and Melania Knauss. He and Knauss have been married since 2005. Altogether, Trump has five children, including Donald Jr. (1977), Ivanka (1981), Eric (1984), Tiffany (1993) and Barron (2006). Ivanka his now the one ruling his empire.
9) Trump was the only presidential candidate with his own board game, "Trump the Game." The game was released in 1988 and requires players to invest in real estate properties, while simultaneously attempt to bankrupt competitors. Needless to mention that the game was a failure. He even did an embarassing promotional video on TV about it.
10) Trump has bought and owned the Miss Universe Organization since 1995. 13 years ago, NBC became a joint partner of the competition with Trump. The Miss Universe Organization also produces the Miss USA and Miss Teen USA competitions.