The appearance of the former AFPRC military junta's Spokesperson Rtd. Capt. Ebou Jallow before the famous Janneh Commission, via Skype, to shed light on the controversial $35 million loan secured from Taiwan, following the 1994 military coup, is a bitter reminder of Africa's largely unprincipled diplomacy in the sense that the decision to establish or sever diplomatic ties with countries mainly hinges on purely monetary benefits.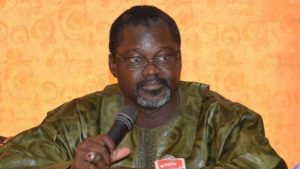 The former AFPRC member told the Commission that the then Chairman Yahya Jammeh had decided to sever diplomatic ties with the mainland China in favour of Taiwan after the latter had offered $35-million loan, while the former declined Jammeh's overtures. It's common sense that countries establish diplomatic ties based on mutual interests but in Africa's case, cash is chosen over immaterial gains, such as knowledge transfer or sharing best practices. African leaders are notorious for establishing diplomatic bonds with countries that provide cash which ends up in the deep pockets of corrupt and corruptible leaders. Jallow alleged that Jammeh was adamant that he (Jallow) had to come back with a $5 million-cash and that the Chairman ordered the deposit of $2.3 million at the Central Bank as Special Development Account, while Jammeh retained the remainder. Jallow, who later broke ranks with Jammeh and fled to the United States where he sought asylum, claimed Jammeh never explained the motive behind the retention of the remaining millions, when the Commission, which is tasked with probing the former Gambian strongman's financial dealings and his associates, pressed him on the fate of the funds that Jammeh had decided to keep with himself.
In an unexpected move, Jammeh abruptly cut ties with Taiwan in 2013, apparently after the country that mainland China considers to be a renegade, allegedly turned down Jammeh's cash overtures. As a matter of fact, a handful of countries that established ties with Taiwan abandoned it, apart from Swaziland that is now known as eSwatini. These countries, being unprincipled, keep flipflopping in their international relations, in accordance with their expectations in terms of financial benefits.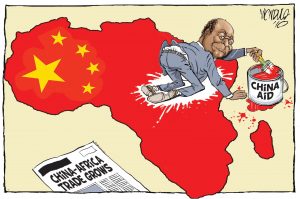 China's influence is growing in Africa. Beijing has recently hosted the forum on China-Africa Cooperation summit which has been attended by African leaders. In his opening remarks, Chinese President Xi Jinping said the summit marks a strategic point for partnership. Knowing the mentality of African leaders, Taiwan, which split with China in 1949, has lured a couple of African countries through cash diplomacy to secure recognition. Likewise, PRC is involved in debt-book diplomacy as Africa is said to have borrowed $130 billion since 2000. China has been investing heavily in Africa as it relies on the continent for oil and other natural resources.
 How can African leaders command respect in their foreign engagements when their counterparts in more developed or richer countries are certain that the purpose for the engagement is simply to beg? Why are African leaders under the illusion that their countries cannot be developed without securing loans or grants from other countries?  Do we lack natural and human resources to move our Continent forward? Do we have to remain beggars and the takers forever?
These are lingering questions that we all need to ponder and reflect upon to take our rightful position in the international community.
Basidia M Drammeh