Iran and Israel are long time ennemies. What about to match them up militarily ? YoungDiplomats is not taking any stances and only compares military forces and assets !
---
The role of money
Israel and Iran spends billion of dollars in militar budget. However the Hebrew state spends 20 billion while Iran spends 14 billion of dollars. Moreover, the gap increases since Israel receives 3.8 billion of Dollars from the U.S. As you know, money makes war and victory available so this is a paramount asset for Israelis. But you also have to keep in mind that things can quickly change. For Instance, the Iranian said the Guardian Revolution Corps is likely to receive much more aditional money.
Number of soldiers
Conscription is compulsory in both countries. It means that these countries can rapidly gather millions of fighters on the ground. Nevertheless, Iran has more military and active personnels (1.8 millions) than Israel (1.2 millions).
---
Equipment and ground vehicles
Israel has an important amount of tanks and armored forces vehicles (around 13 000). In this sector, Iran is far less advantageous (less than 4000). However, it compensates this weakness with towed artillery and rocket projectors. These elements are important when it comes to real conflict. On the ground, Iran can threaten Israel and Israeli citizens thanks to artillery and rocket projectors. On the other side, Israeli tanks and AFV can put pressure on Iranian lines and border
---
Aircrafts
It has to be said, both countries have not huge aircraft fleets. Israel has more than 500 aircraft which remains superior to Iran which has around 300 aircrafts. Nowadays, aircraft are very important and constitute formidable assets. The fact that Israel has 200 aicrafts more than Iran is crucial.
Naval
In this domain, Iran is far advantageous than the Hebrew state. Iran has 5 frigates while Israel doesn't have any. The 6 Israeli submarines should face 33 Iranian ones. Moreover, Israel has 32 patrol crafts more than seven times less than Iran (230). But is it relevant ? Well take a look at geography and you'll know. If Iran is eager to strike Israel with its naval fleet, it has to get around the huge Gulf peninsula. Once that is made, Iranian fleet will be an easy target when crossing the Aqaba Gulf.
---
Nuclear weapon
Officially, Israel doesn't have any nuclear weapons. But experts assume that Israel owns 80 nuclear warheads. We don't exactly know for Iran but several information say that the shia country can build one warhead. Many could say that nuclear weapons would never be used in case of a conflict. Henry Kissinger developed a theory of limited nuclear conflict. The main use of nuclear weapons is deterrence, but a state can really use a nuclear weapon if it feels that its very existence is questioned…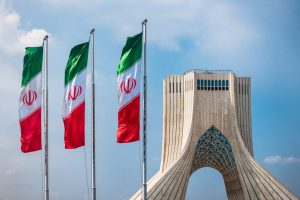 So who could win ? It depends on many aspects. Of course, this article can't include paramount elements such as the quality of commands and acclimation to war of the two peoples. Tell us what you think in the comments !