We have all been touched by the Covid-19 pandemic in some way – but the impacts have been far from equal. Refugees, asylum seekers and displaced families have largely been forgotten in the Covid-19 conversation. In a pandemic, poverty becomes even more deadly. As more of our lives and work move online, African refugees and displaced families in Chad; and in Africa in general, risk being left out of the game; according to reports of our Africa regional bureau.
While Covid-19 has caused disruption to most people's lives in Africa and around the world, displaced families and refugees who have children with additional needs or disabilities are experiencing even greater upheaval. Hence, we are calling for all people of faith to support refugees and displaced families in this special season.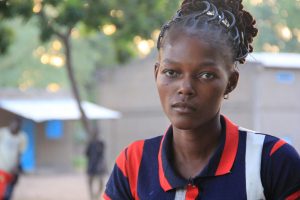 As we are approaching the 2021 Eid Al-Adha, we invite you to participate in this year's Qurban campaign to reach out to the African refugees and displaced families who are in dire need. There are two main celebrations in Muslim cultures around the world which are of most importance, one being Eid Al-Fitr, the celebration of the end of the fasting month – Ramadhan, and Eid Al-Adha, also known as the festival of Sacrifice. It is during this time Muslims prepare a sacrifice in the form of a meat hamper or distribution also known as Qurban. To give Qurban is to not only remind us of the humility of the human spirit, but to also help feed those who are less fortunate. In many cases, there are some poor communities in the world that only eat meat during the Qurban period because of their inability to afford meat.
Who will conduct the Eid Qurban and how will it be distributed?
The Qurban will be personally handled and delivered to the refugees and displaced families who need it the most — in association with local organizations, and be completed and supervised by our Africa regional director, Idriss Zackaria and his team in Chad.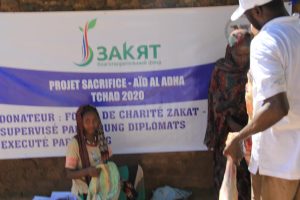 With your assistance, Young Diplomats' Africa team of dedicated volunteers will help millions of the oppressed and underprivileged displaced families in Chad and around the African continent. Today, even the world's most developed countries are battling for limited healthcare resources. In comparison, basic amenities like soap and clean running water are hard to come by in those refugees' camps. Therefore, we call for more actions than Eid Qurban campaigns; we call on concerned countries to make a special effort at this difficult time.
For donations and international bank transfer, the following are the details you may need:
Account Name: NGO Young Diplomats
Bank: United Bank for Africa (UBA)
Account Number: 70403100084
IBAN: 60008 05704 70403100084 52
Swift Code UBA TCHAD: UNAFTDND
Thanks for getting in touch with us:
Email: youngdiplomatsafrica@gmail.com or editor@young-diplomats.com
Website: https://www.young-diplomats.com/
Address: Young Diplomats – Africa Regional Bureau, 6318, N'Djamena, Chad  
For more information about the crisis
https://www.young-diplomats.com/stories-of-hope-and-despair-form-central-african-refugees-in-chad/
https://www.young-diplomats.com/fleeing-war-fighting-for-survival-chadian-returnees-face-new-struggles/
https://www.unhcr.org/news/briefing/2018/3/5aab91664/chad-funding-shortfall-threatens-central-african-refugees.html
https://news.un.org/en/story/2018/03/1005252
www.young-diplomats.com/inside-nigeria-a-massive-internal-displacement-crisis/
https://news.un.org/en/story/2018/02/1003791
Version française
Aïd al-Adha: Partagez vos sacrifices avec les réfugiés et les familles déplacées en Afrique.
Nous avons tous été touchés par la pandémie de Covid-19 d'une manière ou d'une autre – mais les impacts sont loin d'être égaux. Les réfugiés, les demandeurs d'asile et les familles déplacées ont été largement oubliés lors de la conversation Covid-19. Dans une pandémie, la pauvreté devient encore plus meurtrière. Alors que de plus en plus de vies et de travaux se déplacent en ligne, les réfugiés africains et les familles déplacées au Tchad; et en Afrique en général risquent d'être exclus du jeu, selon le rapport de notre bureau régional pour l'Afrique.
Alors que Covid-19 a perturbé la vie de la plupart des gens en Afrique et dans le monde, les familles déplacées et les réfugiés qui ont des enfants ayant des besoins supplémentaires ou des handicaps connaissent des bouleversements encore plus importants. Par conséquent, nous appelons tous les croyants à soutenir les réfugiés et les familles déplacées en cette période spéciale.
Alors que nous nous approchons de l'Aïd Al-Adha 2021, nous vous invitons à participer à la campagne Sacrifice de cette année pour atteindre les réfugiés africains et les familles déplacées qui en ont besoin. Il y a deux célébrations principales dans les cultures musulmanes à travers le monde qui sont les plus importantes, l'une étant l'Aïd Al-Fitr, la célébration de la fin du mois de jeûne – le Ramadhan, et l'Aïd Al-Adha, également connu sous le nom de festival du sacrifice ou l'Aïd El Kabir ou encore Tabaski. C'est pendant cette période que les musulmans préparent un sacrifice sous forme d'un panier à viande ou d'une distribution également connue sous le nom de Qurban. Partager la viande du sacrifice, c'est non seulement nous rappeler l'humilité de l'esprit humain, mais aussi aider à nourrir ceux qui sont dans le besoin. Dans de nombreux cas, certaines communautés pauvres dans le monde ne mangent de la viande que pendant la période de L'Aïd en raison de leur incapacité à acheter de la viande.
Qui dirigera l'opération de distribution de la viande et comment se déroulera-t-elle ?
La distribution sera effectuée en collaboration avec des organisations locales et livré aux réfugiés et aux familles déplacées qui en ont le plus besoin. Cette opération sera supervisée par notre directeur régional pour l'Afrique, Idriss Zackaria et son équipe au Tchad.
Avec votre aide, l'équipe de jeunes volontaires de Young Diplomats Africa aidera des millions de familles déplacées opprimées et défavorisées au Tchad et dans le continent africain. Aujourd'hui, même les pays les plus développés du monde se battent pour des ressources de santé limitées. En comparaison, les équipements de base comme le savon et l'eau courante propre sont difficiles à trouver dans ces camps de réfugiés. Par conséquent, nous appelons à plus d'actions que les campagnes de l'Aïd El Kebir; nous appelons les pays concernés à faire un effort particulier en cette période difficile.
Pour les dons et virement bancaire international, voici les détails dont vous pourriez avoir besoin:
Nom du compte: ONG Young Diplomats
Banque: United Bank for Africa (UBA)
Numéro de compte: 70403100084
IBAN: 60008 05704 70403100084 52
Code Swift UBA TCHAD: UNAFTDND
Vous pouvez nous contacter par :
Email: youngdiplomatsafrica@gmail.com ou editor@young-diplomats.com
Adresse: Young diplomats – Bureau régional pour l'Afrique, 6318, N'Djamena, Tchad
Site Web: https://www.young-diplomats.com/
Pour plus d'informations sur la crise
https://www.young-diplomats.com/stories-of-hope-and-despair-form-central-african-refugees-in-chad/
https://www.young-diplomats.com/fleeing-war-fighting-for-survival-chadian-returnees-face-new-struggles/
https://www.unhcr.org/news/briefing/2018/3/5aab91664/chad-funding-shortfall-threatens-central-african-refugees.html
https://news.un.org/en/story/2018/03/1005252
https://news.un.org/en/story/2018/02/1003791
www.young-diplomats.com/inside-nigeria-a-massive-internal-displacement-crisis/