October 11th Guinea Presidential elections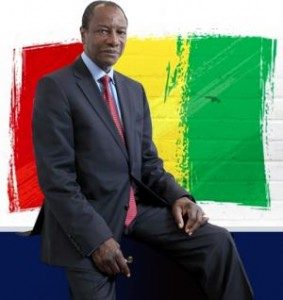 Guinea's President Alpha Conde has won re-election and will serve a second five-year term, gaining nearly 58 percent of the vote, compared to opposition leader Cellou Dalein Diallo, who won a tick over 31 percent. As an immediate reaction Diallo said he did not recognise the final result and would call on his supporters to protest against fraud and vote rigging. Diallo accused the commission and the government of abuses including ballot stuffing, allowing minors to vote, changing the electoral map and intimidation. But he said he would not appeal to the court.
In a country with a history of political violence, several people were killed in election-related clashes. But the margin of Conde's victory may make it harder for Diallo's accusations to gain traction.
Conde took power in 2010, ending two years of military rule during which security forces massacred more than 150 people at a stadium in the capital. Guinea has experienced two authoritarian rules since its independence from France in 1958.
This election has handed in to Conde another chance to revive the West African nation's economy, which has been pummeled by a lingering Ebola outbreak and a drop in metals prices. According to the Human Rights Watch, the government of President Alpha Condé had made progress in addressing the serious governance and human rights problems that characterized Guinea for more than five decades. However, gains in promoting the rule of law and development could be reversed by the 2015 presidential elections, a major trigger for unrest and state-sponsored abuse; lingering ethnic tension.
The history of elections in Guinea amounts to the successful completion in 2013 of parliamentary elections, which advanced Guinea's transition from authoritarian to democratic rule, mitigated the concentration of power in the executive branch, and led to a drastic reduction in violent political unrest and state-sponsored abuses. However, local elections scheduled for 2014 failed to take place, which periodically stoked political tensions. There were also regular protests over electricity cuts, as well as several lethal incidents of communal violence.
On a different perspective, the government of Guinea made some progress in ensuring accountability for past atrocities, including the 2009 massacre of unarmed demonstrators by security forces. However, inadequate progress on strengthening the judiciary and endemic corruption continued to undermine respect for the rule of law and directly led to violations. International actors have quite failed to denounce this situation in the country and to assist the government in these issues.