Failed tactics, undermining Israel's democratic ideals, inconsistent policies on the settlements and two states – these are the hyperbolic allegations levied against Labor leader Avi Gabbay in a recent New York Times op-ed by Abe Silberstein and Nathan Hersh. In his six months as Labor party head, Avi Gabbay has developed a strategy that may not be convenient for left-wing Israelis and liberal American Jews, but it is not meant to please them. It is meant to win the next Israeli election.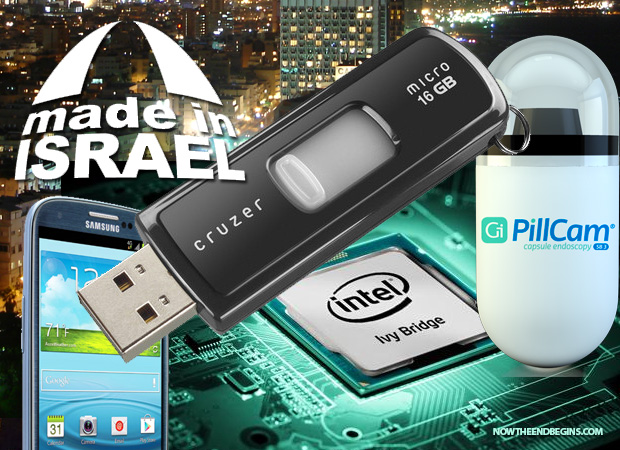 That Gabbay has consciously decided against making "two states, bye-bye settlements" his campaign slogan does not make him "inconsistent" on those issues. Rather, it speaks to a smart political strategy and an in-depth understanding of the Israeli political map and electorate.
Gabbay has made clear that he supports a two-state solution and a freeze of settlements outside the blocs. At the Jerusalem Post Diplomatic Conference last Month, Gabbay said he sees "the two-state solution for two people as the solution for our security. He claimed the two-state solution would "keep Israel democratic" while "enabling us to keep the Jewish spirit of our nation." Far from the inconsistency Silberstein and Hersh charge, Gabbay trafficks in the same rhetoric before both English and Hebrew audiences. He has consistently reaffirmed his commitment to the two states to Israeli media; in a Channel 2 interview recorded in the Jordan Valley, Gabbay said he is a firm believer in the concept of two states for two peoples and that is what he will seek it should he be elected.
In Israel's Knesset, elections are based on nationwide proportional representation. To win, a party must secure an outright majority – or, the more likely outcome – be the largest party and form a coalition to reach the necessary 61 [at least] of 120 seats. In this scenario, parties are more likely align with those that are politically similar. For this reason, there is a great deal of importance stressed on the two blocs: the right and center-left. The right bloc includes the Ultra-Orthodox parties, the Likud, the Jewish Home, Yisrael Beiteinu, and Kulanu – currently at 67 seats, while the center-left bloc – comprised of the Zionist Union, Yesh Atid, Meretz, Arab Parties – has just 53. In the most recent Israeli poll, the blocs are virtually tied.
Making sure the center-left bloc has more seats than the right is essential for Labor to win the next elections. In order to increase the size of the that bloc, Labor must convince voters in the center-right to switch over to the center-left bloc. For the most part, these voters either voted for Kulanu – a centrist, economic focused party headed by Finance Minister and former Likud heavyweight Moshe Kahlon – and Benjamin Netanyahu's Likud in the 2015 elections. These voters do not care about Avi Gabbay's consistency on the settlements and whether or not he enthusiastically supports a two-state solution.
Slogans of the old Israeli left simply do not resonate with center-right Israeli voters. The traumatic experience of three Gaza wars, and a conflict in Lebanon have had a strong impact on the Israeli psyche and right-wing politicians have hammered this point home: when Israel gives up territory, it will become a launching pad for attacks against its citizens. For this reason, the land-for-peace movement has become fringe in Israeli society. That is not to say the majority of Israelis don't desire peace; they simply don't think it is currently possible.
If Gabbay were to focus on a two-state solution and settlements, he would appear out of touch with the very voters he needs to sway in order to win. Gabbay understands that to convince the majority of Israeli public – and Palestinian public – what is needed is not sloganeering about two states and settlements butrestoring trust between the sides. This means carrying a genuine message: "I believe in separation," Gabbay has said, "Such a separation will ensure our security and that of our grandchildren. I don't believe in saying in advance what we will give. We should have no preconditions, but we have to build trust. If we don't build trust, there is almost no probability for successful negotiations afterwards."
Of course, the two-state solution is critical to Israel's Jewish and democratic future and a prospective prime minister cannot dodge the issue forever. Should he succeed in forming a government, Gabbay would be uniquely well-suited to pursue a deal. The Palestinians will be more inclined to forge an accord with someone they believe is representative of the "true Israel" and commands his polity's trust, in other words, someone who has the credibility to enforce a deal once it is signed. Such a reputation will not be built by regurgitating Peace Now slogans and re-hashing dead talking points. Gabbay's appeals to the authentic needs and interests of the Israeli public can generate the respect necessary for him to take greater risks on core national issues.
And Gabbay has not shied away from supporting a two-state solution when he can make a case palatable to the Israeli public. For instance, Gabbay has made a point of emphasizing the economic benefits of Israeli-Palestinian peace. In a Facebook post from earlier this month, he wrote that, "A peace agreement with the Palestinians is worth $18 billion USD to the Israeli economy." True, the post does not mention democracy or human rights, but the outcome is the same as an open call to simply "end the occupation." In this case, however, Gabbay has made a case that will resonate with a broader audience because it trucks in the most mundane yet far-reaching social issue in any society: money.
Hersh and Silberstein  cut to the Israeli opposition's ideological core, claiming that "Labor's shift is happening while other parties on the left are also struggling to stay relevant", citing the social democratic Meretz party. Ironically it is Gabbay's shift that is helping Meretz. By moving to the center, Gabbay is solidifying the Meretz voter base, knowing that their strength and survival are crucial in forming a coalition. In polls conducted since Gabbay assumed the Labor post, Meretz has strengthened.
Where Gabbay's tactics should be judged is in the next Israeli elections. It is simply impossible to accurately say six months after assuming the position that Gabbay's tactics are not working and the fact that he has been able to shrink the gap in electoral prospects between the right and center-left bloc to almost nothing while strengthening Meretz suggests the opposite.
Liberal American Jews and Israeli leftists can be critical of Gabbay's strategy, but they will eventually need to face the facts and realize that the Israeli electorate has changed. An entire generation that grew up during the Second Intifada make up a significant bloc of eligible voters.One cannot definitively predict whether or not Gabbay will win the next elections, whether against Netanyahu or not. Still, it is clear that Gabbay is positioning himself in the best possible place to win and sweeping criticisms of his politicking are unfounded and premature.