WHAT DOES THE SUNDAY TERROR ATTACK MEAN FOR MALI—AND AFRICA?
At least two people have been killed in a tourist resort popular with westerners – Le Campement – in Dougourakoro, east of the capital of Mali Bamako. A spokesman for the country's security ministry said that one of the dead was a Franco-Gabonese national but the nationality of the other person killed was not known. Meanwhile, Mali's Security Minister Salif Traore said late on Sunday that at least four attackers were killed by security forces.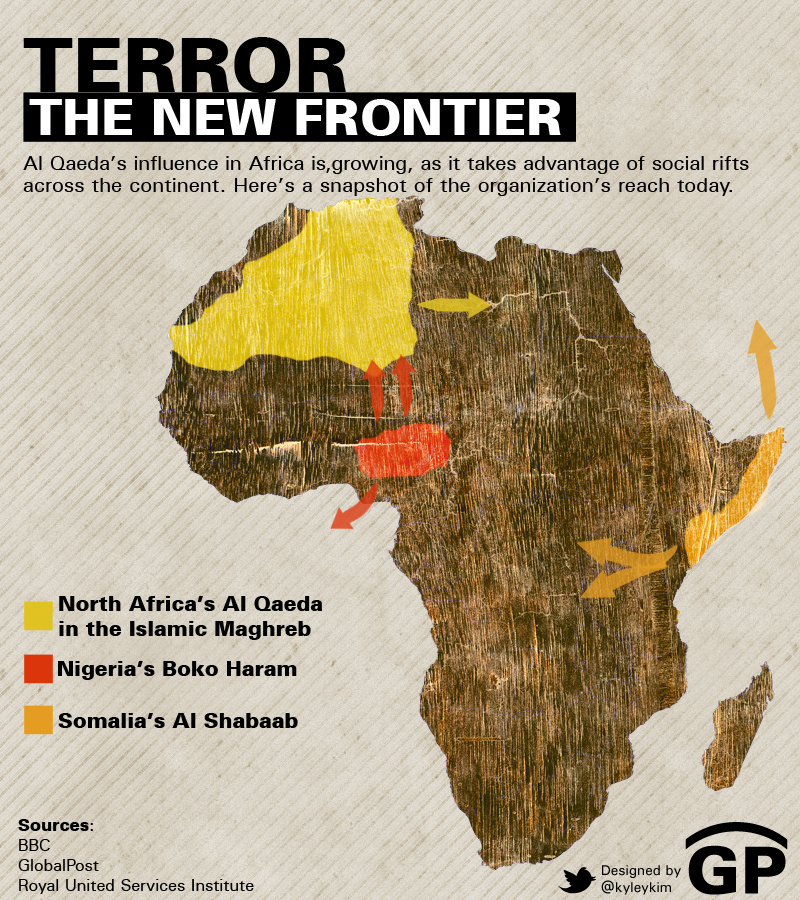 "We have recovered the bodies of two attackers who were killed," Traore told journalists, adding that they were "searching for the bodies of two others", without specifying if any more were on the run.
Even thought the US embassy in Bamako had warned earlier this month of "a possible increased threat of attacks against locations of worship, Western diplomatic missions, and other locations in Bamako where Westerners may frequent". However, suspected jihadists attacked the hotel resort on Sunday in Mali's capital, and took hostages, which prove how much security measures are fragile in the country.
Malian troops and soldiers from France's Barkhane counter-terrorism force were called to the location. Residents nearby reported hearing shots fired while smoke billowed into the air. This is not the first terrorist attacks in West Africa and particularly in Mali, since radical Islamist cells have gained a foothold in several parts of the country and in the Sahel region.
In 2012 Mali's north fell under the control of radical groups linked to Al-Qaeda in the Islamic Maghreb or AQIM that hijacked an ethnic Tuareg-led rebel uprising, though the Islamists were largely ousted by a Franco-Chadian cooperation-led military operation in January 2013. But later on; jihadis have mounted numerous attacks on civilians and the army, as well as on French and UN forces still stationed there.
In January 2016, 30 people were killed, including many foreigners, in an attack on a top Burkina Faso hotel and a nearby restaurant in the capital Ouagadougou. AQIM claimed the assault, saying that the gunmen were from the al-Murabitoun group of Algerian extremist Mokhtar Belmokhtar.
However, not only but also in March 2016, at least 14 civilians and two Special Forces troops were killed when gunmen stormed the Ivorian beach resort of Grand-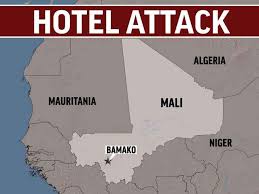 Bassam, which was also claimed by AQIM.
It perhaps could be quite a nail-biting time for you wondering what drives terrorism in Africa. Well, Sunday's attack is the latest in a series of high-profile assaults in north and West Africa targeting locals and tourists. The war against Islamist militants in Mali was expected to be long over. more than five years ago, French President François Hollande launched Operation Serval, a military campaign aimed at rooting out about a thousand fighters belonging to the region's Al-Qaeda affiliate—AQIM—and an assortment of other groups that had captured the north of Mali in early 2012. French and Chadian forces chased the radicals out of Timbuktu and other towns, and then fought them in a desert valley near the Algerian border. Several hundred jihadis were killed in one week of fighting in February and March 2013. The military operation was one of the most difficult and risky operations in the African history. "We fought like crazy lions, we went cave by cave, chasing the terrorists, and we killed almost all of them including Mokhtar Belmokhtar," I was told earlier this year by a Chadian army colonel who spoke on condition of anonymity.
But it is obvious that the dispersal of the fighters and going cave by cave killing them has not prevented them from launching attacks on civilians and security forces in Mali, including one in August on a hotel in the central town of Sevare that killed five UN staff and 12 other people.
Perhaps, just like me, you've been wondering too; why terrorism in Africa is growing so fast, and it is a bigger threat than in the USA and Europe, but much less coverage? Both local and global factors are seemed to be at play, the focus of western efforts is likely to be ISIS in Syria and Iraq. However, the French defence minister says Spain has agreed to send troops to Africa to relieve French forces, while Belgium and UK have sent naval vessels to the eastern Med. Ongoing activity in Africa is likely to continue, but still fragile despite the billion dollars expended on counter-terrorism in Africa .
France has more than four thousand soldiers in its Bakhane force in five countries in the African Sahel – Mali, Mauritania, Niger, Chad and Burkina Faso – all of which have been threatened by the jihadist threat across their porous borders.
In addition to the French operation Barkhane; the UN has a 12 000-strong force known as MINUSMA in Mali, which began operations in 2013. It has been targeted constantly by jihadists, with dozens of international peacekeepers killed in the fragile West African country.
The Pentagon conducts an annual training exercise in Africa involving troops from other Sahelian states such as Niger and Chad, and sponsors military training and civilian-led counterterrorism programs in Mali.
For France, the Sunday attack might be a strong sign and response to Emmanuel Macron's visit to Mali in May, in which Macron has said France will be "uncompromising" in the fight against "Islamist terrorists" in Mali. As long as Macron shows no signs of backing away from the fight against the Islamists in Mali; such attack appears to be part of the cost France has been paying for its recent attempts to take a leading role among Europe's cautious nations in trying to fight extremism and cleans chaos in the Middle East and parts of Africa, which means they are now and will be a target for terrorist attack for a while.
For Mali, the assault on Le Campement was the clearest sign yet that an Islamist force that seized a large part of the country back in 2012—or its sympathizers—remains a threat. But the Bamako attack was also a significant strike against a more distant enemy. The probable architect behind this attack might be Mokhtar Belmokhtar, a one-eyed Algerian war veteran nicknamed "Mr Marlboro". He has been declared dead more than hundred times, who fought as a holy warrior in Afghanistan in the 1980s and orchestrated the 2013 siege of an Algerian gasworks in which dozens died. Al-Mourabitoun — or, the Sentinels — the militant group he founded in 2013, claimed credit for the Radisson attack. However, local dynamics could be one of the drivers as well, or even the main driver, behind the attack. Yet here again we should not make any premature assumptions. Pointing fingers at some individuals or communities before we get solid evidence might prove dangerous in the current context.
For Africa, the achievements and failures of Africa's neoliberal economic policies that many African governments on the continent, including Egypt, Morocco, Nigeria, Libya and Chad, has also had a disastrous effect as it has increased economic hardship and pushed more African young people towards extremism. Africa's experience with neoliberal economic policy presents a classic example of a state which progressively shifted from a relative welfare state to glutinous state. Neoliberal reforms were not concerned with social issues but with market efficiency, which worked against the basic tenets of human rights and constitutional safeguards for the young African generations. Hence, a considerable young African people have resorted to criminal activities in the nation and turned against their own local communities. This Sunday attack and all other terror attacks in Africa explain in part why killing, kidnapping, and other criminal activities and social vices are thriving in the Sahel region, Niger Delta region, Sinai and other parts of the African continent.