March 28th Nigeria Presidential elections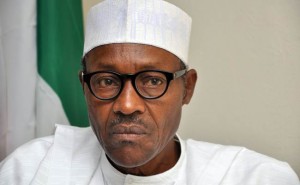 Nigeria itself represented one of the most crucial electoral processes within the entire continent. With a population of more than 177 million evenly divided between Muslims and Christians, Nigeria is Africa's largest economy and most populous country. Thus, the electoral success or failure, as well as the maintenance of a democratic procedure in the country, have been critical aspects for Nigeria,  specifically, and for the entire African continent, in general.
The long lasting tradition of violence brought about during electoral campaigning periods in the country had once again characterized the political panorama and have threatened again the stability of Nigeria. An additional focal point in the elections has always been the interesting competition run between the Christian candidate, Jonathan Goodluck, and his Muslim opponent, Mohammad Buhari. This has been the main historically social cleavage in Nigeria, and this year it most worried the population eager to find an efficient president able to combat the Islamic terrorist group Boko Haram, which has been steadily gaining strength in northeast Nigeria. Moreover, during the electoral period a search for a solid president capable of dealing with the Nigerian domestic instability was in the loop. This has been a main concern amongst the Nigerians during the last year. The instability in the country has increased as a result of the recent global collapse of oil prices, which are hitting hard the government and political classes. In fact, as of today oil constitutes more than 70 percent of Nigeria's revenue and provides more than 90 percent of its foreign exchange.
Accounting for all such concerns, this year the distribution of votes has been different than in the past. And as such, the elections have brought a tendency towards violence sparks across the country. Indeed, the growing public perception that Jonathan Goodluck's administration was weak has fueled support for the APC, the Muslim party. As such, the results of the elections confirmed Buhari's victory over Goodluck, making him achieve  15.4 million votes, while the Christian side won only 13.3 million.
It is the fourth time that Gen. Buhari, 72, has sought the presidency of Nigeria. He ruled the country from January 1984 until August 1985, taking charge after a military coup in December 1983. Mr Jonathan, on his part, had led Nigeria since the year 2010, initially as acting leader before winning elections in 2011.
To conclude the electoral period in the country, Nigeria's elections have been crucial because of two aspects: the election of a Muslim candidate, as opposed to the Christian one that had been holding the  government until present. And the violence that has characterized the period, creating a big concern for instability, not only within the country, but for the entire region as well. That is because an unstable Nigeria with internally displaced and refugee populations and a government unable to quell Boko Haram could potentially destabilize various neighboring states, triggering a disastrous experience for the continent.