As I compile this article the death toll, as a direct consequence of deadly protests in Kenya following the declaration of election results, has risen to 24. This worrisome eventuality brings back gruesome memories of the 2007 post-election violence that has claimed more than one thousand lives and internally displaced more than half a million people. It is disheartening that election remains a recipe for tension and violence in most African nations.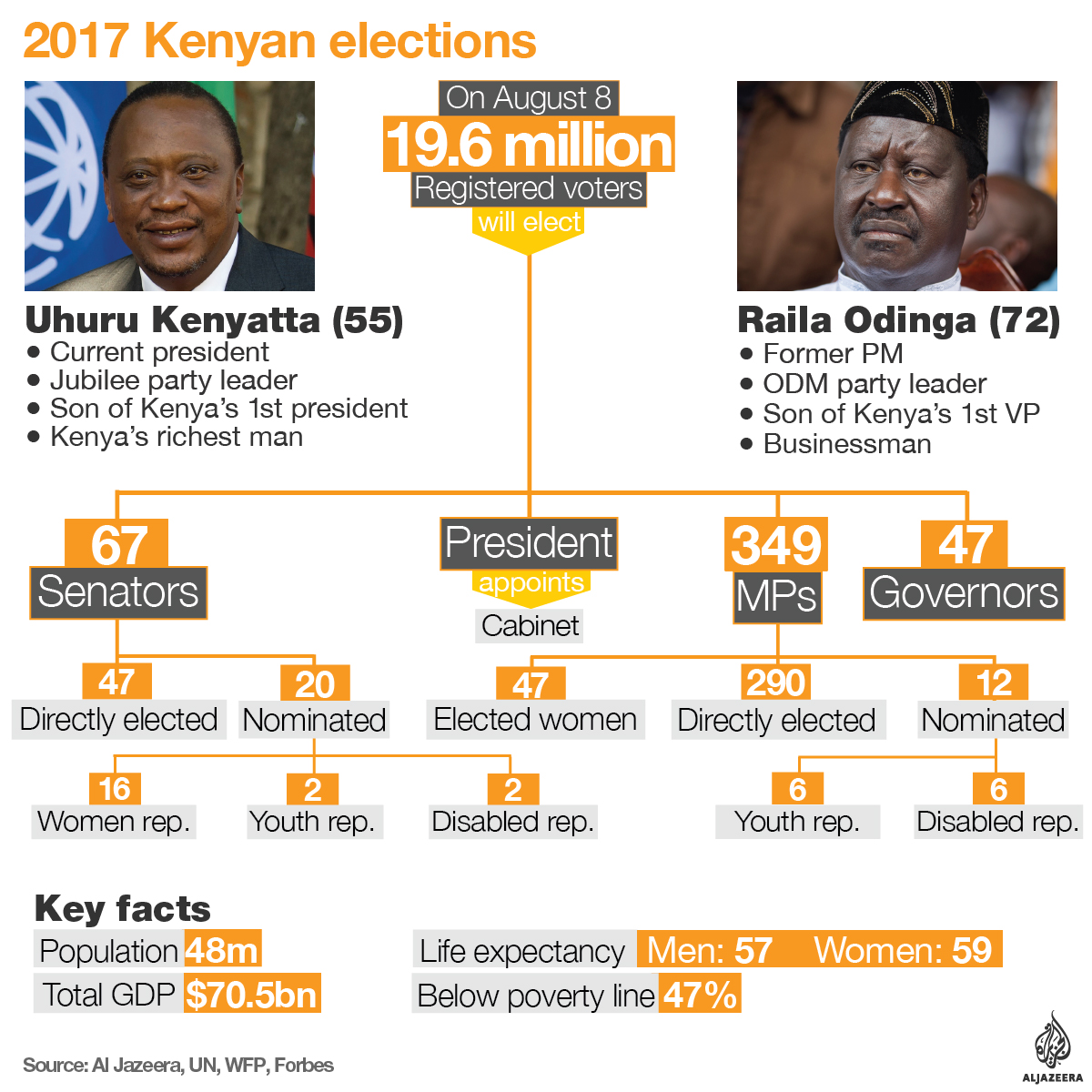 Political immaturity = Violences
Political immaturity and lack of trust in the electoral process, due to executive influence, prompt rank and file supporters to engage in violence when the leader they support loses an election or refuses to concede defeat or seek Legal redress through courts. The political temperature has been steadily rising in Kenya ahead of the August 8 general elections. Against all odds, the election passed off smoothly and was held largely in a peaceful and orderly manner with the incumbent Uhuru Kenyatta, 55, declared the winner having garnered 54% while his rival and closest contender Raila Odinga, 72, clung 45%.
The latter however dismissed the results as fake alleging that "the electoral commission's IT system has been hacked to manipulate the election results." However, Odinga has so far failed to produce material evidence to substantiate his claims. His apparent foot-dragging to concede defeat has prompted supporters to take to the streets in protest against the official results. Accepting defeat remains elusive in many parts of the Continent. I am very aware that a good number of African leaders hold on to power by any means of possible, including the manipulation of election results and barring international observers or the media from keeping an eye on the electoral process.
Zimbabwe's and Gabon's examples
Zimbabwe's longtime strongman Robert Mugabe has audaciously clung on to power despite his clear defeat in Zimbabwe's presidential election in 2008, by blocking the electoral commission from releasing official results and threatening to treat an opposition claim of victory as a coup. Recently, Gabon's Ali Bongo stole the election by manipulating the final results. Nevertheless, the case is different this time around in Kenya.
Election observers, including AU representatives and US former Secretary State John Kerry, have all given the election a clean bill of health. Former UN boss Kofi Annan and EU Foreign Chief Federica Mogherini are among a host of world leaders who have urged Odinga to seek redress in courts. The president-elect has appealed for calm and urged the police to show restraint.  As a matter of fact, the AU has sent a congratulatory message to Kenyatta on his victory signaling his endorsement of the election outcome. The international community seems to have thrown its weight behind Kenyatta, with the election touted free and fair by election observers. Domestically, Odinga's call for a worker's strike has been largely ignored which equally underlines apathy for wide-spread violence and a desire to let the country move on.
Strong Kenyan Economy
Kenyatta is credited for Kenya's rapidly growing economy. The World Bank's most recent Kenya Economic Update (KEU) October 2016 projected a 5.9% growth in 2016, rising to 6% in 2017. The key drivers for this growth, according to the World Bank, include: a vibrant services sector, enhanced construction, currency stability, low inflation, low fuel prices, a growing middle-class and rising incomes, a surge in remittances, and increased public investment in energy and transportation.
Odinga, who has long aspired to run East Africa's powerhouse with a population of extremely 48 million people, needs, in my point of view, to put his country's interest above his own by retiring from active politics and becoming a statesman, given his long torturous struggle for democracy and the rule of law.
By: Basidia Drammeh – Gambian researcher, Canada