After summarising the East, let´s complete our global analysis with a focus on the West
January 2017
The UN
The famous Institution created after WWII faced much criticism during the Afghan and Syrian conflicts. The UN was criticized for its passiveness and its dependence on the five permanent members (USA, France, UK, China and Russia). On January 1st, the Portuguese politician and diplomat António Guterres becomes United Nations Secretary General, replacing South Korean Ban Ki-Moon. Is this a new turn for the role of the UN in International Relations?
Former US President Barack Obama tried to achieve everything he could during his last days of Presidency at the White House. Obama was very well known for his partnership with Vice President Biden. On January 12th, President Barack Obama gave a surprise award presentation to Vice President Joe Biden with the Presidential Medal of Freedom. The partnership was one of the closest in American history, illustrated by this video:
https://www.youtube.com/watch?v=N77AXnJ8Bsw
https://www.youtube.com/watch?v=l96MMOIYVAs
Now as there has been a lot of talk about climate recently, let's evaluate the consequences of the new Trump climate´s policy on the world. It could be devastating for our Earth. Our climate is not getting better, and could be even worse with Donald Trump. On January 18th, both NASA and NOAA announced that 2016 was the hottest year on record, surpassing the previous record set in 2015, which itself topped a record set in 2014.
We'll say this next fact quickly since you've probably heard a lot about it. But just to remind you, this wasn´t just a bad dream, but real life:
USA
On January 20th, Donald Trump was inaugurated as the 45th President of the United States of America and Mike Pence as the 48th Vice President
Trump has already done his worst at the White House in a single month: attacking women's rights, stigmatisation of immigrants, and financial affairs. Young Diplomats summarised what he's been up to in these articles:
10 Facts you didn't know about President Trump
http://www.young-diplomats.com/10-facts-didnt-know-president-trump/
Why hasn't President Trump banned Two main Countries?
http://www.young-diplomats.com/hasnt-president-trump-banned-two-main-countries/
http://www.young-diplomats.com/russo-trump-alliance/
Trump Announces American Retreat from the World
http://www.young-diplomats.com/trump-announces-american-retreat-world/
Will Trump support India or Pakistan?
http://www.young-diplomats.com/will-trump-support-india-pakistan/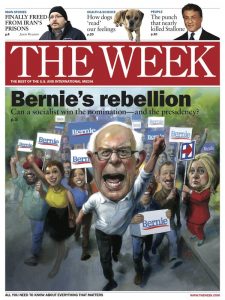 And after the election, a lot of protest…On January 21st, more than 2 million people protested worldwide in the 'Women's March' against Donald Trump, with 500,000 marching in Washington D.C. Bernie Sanders and Senator Warren were leading the protest and are ready to lead the rebellion.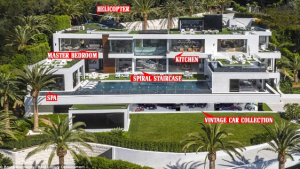 Aside from that, a funny but possibly somewhat tragic fact: the most expensive house on sale in the US is worth no less than $250 million and is on the market in Bel Air, Los Angeles. We could make hundreds of schools with that money instead…
Donald Trump is on a roll and wants the whole world to fear America. On January 27th, the new President issued an executive order banning travel to the US for 7 predominantly Muslim countries and suspending admission for refugees. How long will he stay in power? His first month of Presidency has seemed ridiculous. It is highly probable that the next months will be calmer. Trump is trying to get attention. How will he respond to academic protests and protests of the people?
Canada: Trudeau seducing the whole world
Trudeau is trying to seduce the entire world. And it's working. After numerous visits around the world, Trudeau managed to get the new treaty between Canada and Europe for free trade and economic partnership signed. He might not have liked shaking hands with Trump though:
https://www.theguardian.com/us-news/video/2017/feb/14/donald-trumps-strange-handshake-style-and-how-justin-trudeau-beat-it-video-explainer
More seriously, on January 29th, Canada witnessed an attack on a Mosque in Quebec, killing 6 and injuring 17 innocents, the shooter being a French-Canadian student. Tension is at its peak in Europe and North-America between white people and people of colour. The elections this year in France and Germany will be crucial for European immigration policy.
The Trump Show is like a never-ending joke. On January 31st, President Trump fired Attorney General Sally Yates after she instructed Justice Department officials not to defend Trump's travel ban. More scandals are likely to come, since Trump seems to have a lot of conflicting interest between his business (now delegated to his sons) and his life as President.
Brexit: On February 21st British MPs voted in favour of the European Union Bill, allowing the government to begin Brexit. It is certainly over for Great Britain, outside of the common market. Theresa May is now facing the greatest challenge of all: how to make the UK great again without any friends?
February 2017
Feb 6: Longest-ever commercial flight route lands in Auckland from Doha, taking 16 hours and 23 minutes
Feb 9: 59th Grammy Awards: Adele wins Best Song "Hello" and Best Album "25"
Feb 12: North Korea conducts a solid fuel ballistic missile test from Banghyon air base
Next important politic deadlines
April
France enters the final straight of the process to elect a new President, who will replace incumbent François Hollande. The first round of voting will take place on April 23, featuring National Front leader Marine Le Pen and Les Republicains' François Fillon.
May
Local elections will take place in Britain at the beginning of the month, the first major vote since the country elected to leave the EU in June 2016.
September 
German elections, more to read here: