One week before the UN General Assembly where Russia will present its international coalition against Daech plan, US Secretary of State John Kerry warned the Kremlin against the risk of "escalation of the conflict" .
Since the disclosure by US, British and Israeli media information that Russian troops would participate in the fighting alongside the troops of Bashar Assad in Syria, the opposition between Russia and the West on the Syrian issue s is accentuated, said the Russian daily Kommersant.
US Secretary of State John Kerry warned Moscow against a risk of "escalation of the conflict" in Syria, was certified if the current strengthening of the Russian military presence on Syrian soil. The Russian Ministry of Foreign Affairs then recalled that Russia had "always helped militarily Syria in its fight against terrorism, and it continued to do so."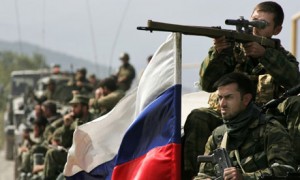 Close airspace to Russian aircraft
Moscow and the West have different approaches to the settlement of the Syrian conflict, believes useful to recall the newspaper: Americans and Europeans pose as prior removal of Bashar Assad, responsible according to them of all the current problems in Syria. Moscow considers the regime in Damascus as a natural ally of the coalition against terrorism and believes that its reversal would not be able to moderate its opponents, but radical Islamists. Now, says Kommersant, "information on the possible presence of Russian troops in Syria has reinforced the distrust of the West against Moscow and the rejection of its positions."
First concrete manifestation of this hardening, Washington called on September 7 in Athens to refuse to open its airspace to Russian planes carrying humanitarian aid to Syria. Greece has initially accepted Moscow's request for a delay from 1 to 24 September. Russia has indicated that if Athens finally bowed to the American request, she would find other routes to route deliveries, including Iranian circuits (passing through Iraq) lapped long, continues Kommersant.
Putin will present his plan to the UN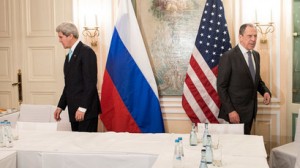 As informs the Moscow daily Nezavisimaya Gazeta, citing Syrian press loyal to the regime, Damascus gave its agreement for the construction of a new Russian military base in Jableh, south of Latakia, the largest port in the country. As explained by the title, unlike the port of Tartus, where already is a technical basis for the Russian fleet, the site of Jableh provide the conditions for a major concentration of troops and the installation of a large reserve of armaments and military equipment.
NG finally recalls that Russia intends to present its settlement plan of the Syrian conflict at the next General Assembly of the United Nations in New York (from 15 to 22 September). Putin particular exhibit its idea of creating an international coalition against the Islamic state (EI, Daech) to the UN Security Council to "give it legitimacy and a whole [to] provide him the support of the international community ". The coalition would include the army of Bashar Al Assad, but also likely Iran and China, says Nezavisimaya Gazeta.