Saudi Arabia declared in December 2015 that it would form a NATO-style military alliance to combat terrorism. Initially the Muslim NATO consisted of 34 Sunni Muslim states; later the Muslim military alliance led by Saudi Arabia was reshuffled into 39 Muslim countries, the center based in Riyadh. The Muslim military alliance excludes Shiite countries including Iran, Iraq, Syria, Lebanon, Yemen, and others.
It was announced by Saudi authorities that Pakistani recently retired Army Chief General Raheel Sharif would be head of the military alliance. Pakistan has endorsed the appointment of General Raheel Sharif as head of the Saudi led Muslim military coalition. Pakistan, a Sunni majority population country, shares a border with Iran, has twenty percent Shia population, the second largest Shia population in any Muslim country. Iran has shown its concerns about the appointment of General Raheel Sharif as a head of the so-called Muslim NATO.  South Asian Democratic Forum said on the 9th of January of this year that Iran has persuaded Islamabad to be neutral in the conflict of the region. The structure of the military alliance suggests that it is a Sunni alliance. If the alliance becomes a real force it will invite a number of grave consequences not only for Pakistan but also for the region of Middle East.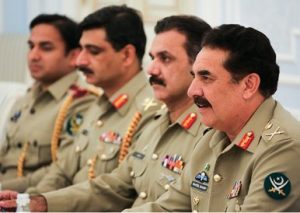 In reality, the Muslim military alliance is an endeavour of Saudi Arabia to win a hegemonic position in the Middle East against its rival Shia countries led by Iran. It is in all probability that if a Saudi led military alliance attacked any Shia country like Yemen or Syria, the entire Muslim Ummah (Muslim world) would turn to sectarian warfare. Some experts claim that the Muslim military alliance would not assume a sectarian character but that perception is totally false. The reality is, if the primary aim of this irrational military coalition is counterterrorism operations in Shia countries, then how would it not take on a sectarian character?
In fact, if the Muslim military alliance led by the Saudis becomes a real force, it will compel Shiite countries to form a new Shiite military alliance to restore the balance of power in the region. These developments would dismantle the already volatile order of the Middle East.
Some analysts maintain that this is the tactic from Saudi Arabia to disguise its real face. The Washington post disclosed on the 17th of December 2015 that the Muslim military alliance is a scheme by Saudi Arabia to give the West the impression that Saudi Arabia is doing its best to eliminate the monster of terrorism and extremism.
The US is still yet to express any reservation against the Muslim military coalition. The policymakers of Washington think that it might crush the terrorist organizations like ISIS (Daesh) and act as a barricade against similar forces. I think this is a misperception from the US policymakers. Saudi Arabia is not serious about removing Islamic radicalism from the Muslim world. If the Muslim block were serious about eradicating terrorism and extremism it would have formed the Islamic Ideology council to debate the root causes of Islamic radicalism and develop a counter narrative against radical Jihadism (terrorism). In this post-cold war and post-modern arena, in which NATO has been losing its significance, narrative is becoming real weapon; will the so-called Muslim NATO achieve its goal of combating terrorism?  In my view, it will not.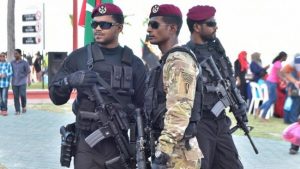 Furthermore, when there is no recognized definition of terrorism, every country and group has its own definition of terrorism; who will decide, which groups are terrorists and which are not? For example, Kashmiris and Pakistanis think India is a terrorist state but others do not think so. The Buddhist country of Burma is deemed a terrorist state by Rohingya Muslims but others do not accept this. China has been thought of a terrorist state by Uyghur Muslims but others reject that. Similarly, Palestine considers Israel a terrorist county while others totally discard that. In this scenario, will the Muslim military coalition launch any operation against discussed counties i.e. India, China, Burma and Israel? In my opinion, the military alliance would not dare that. So why has the military alliance been formed? Kamran Bokhari, an expert on Middle East answers this question. He maintains that decreasing oil prices (oil is the main constituent of the economy of the Kingdom) have created a domestic crisis for the Saudi political economy, and undermines their security. Thus, the military alliance has been formed by Saudi Arabia to protect its sovereignty.
Whatever the reasons are, the Muslim military alliance seems to be a Sunni military alliance. Its consequences could be catastrophic for the security of the region and for Pakistan. It is likely that Shiites will also move to develop a similar alliance for the balance of power in the region. Last but not least, when Pakistan officially announced that it will play an active role in the military alliance with an ex-Army chief at its head, then would a Pakistani nuke be deemed an Islamic bomb?
Edited by Alex Kohn