Involvement in the Syrian conflict is putting Russia's internal security at risk, as evidenced by both al-Nusra Front (or al-Qaeda in Syria) and Islamic State (ISIS) calling for terrorist attacks on Russian soil. These threats need to be treated seriously for several reasons. Militant jihadist organizations are active in Russia, the country remains a recruitment ground for extremists in Syria (as many as 2,400 Russian citizens have joined ISIS alone according to the Federal Security Bureau) and, finally, Moscow's decision to support Bashar al-Assad has fueled resentment among a predominantly Sunni Muslim minority in the country.
In order to tackle these issues, Russia has been forced to take soft and hard measures, some rooted in the period preceding its intervention in Syria. These actions target the general Muslim public, including guest workers from Central Asia, and they're aimed at preventing radicalization and curbing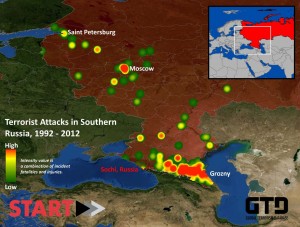 the effectiveness of the Islamic insurgency in the North Caucasus – a region that's often referred to as "Russia's soft belly."
The possible grievances of Russian Muslims were addressed in three steps. An official Muslim clergy, concentrated around the Spiritual Administration of the Muslims of Russia officially supported the decision of the Russian president to intervene in Syria. Various anti-extremism measures were also taken by its members to counter pro-ISIS propaganda, e.g. issuing anti-ISIS fatwas and extending support for the concept of a 'new socialization of Islam in Russia' (a murky idea firstly mentioned by Vladimir Putin in 2013).
Second, as recently as two weeks ago, President Vladimir Putin submitted to the State Duma a bill banning sacred texts (Bible, Quran, Tanakh and Kangyur) and excerpts from them as being recognized as extremist materials in Russia. It was a response to the conflict between the head of the Chechen Republic, Ramzan Kadyrov, and a court in Yuzhno-Sakhalinsk, which ruled that an Islamic book labeled Supplication (Dua) to God: Its Meaning and Place in Islam was extremist literature and as such illegal in Russia. The decision provoked a harsh reaction from Kadyrov – he threatened to punish a judge and a prosecutor who made the ruling, even by breaking the law. Eventually Vladimir Putin took side of the Chechen leader. Kadyrov is his trustworthy ally and insider into Russian Muslim world. The reaction of the Chechen leader to the Supplication to God ban convinced Putin that extremism laws may serve as a trigger for serious religious conflicts, and as such need to be addressed.
The third approach towards maintaining control over Russia's Muslim population is through intimidation. A recent crackdown against Hizb ut-Tahrir (an organization illegal in Russia since 2003) should be viewed in this light. The FSB conducted at least 25 raids against the organization's members. 97 suspects were detained, but 70 of them were quickly released. 16 of the 17 remaining suspects were only accused of sympathizing with Hizb ut-Tahrir. These poor results of a highly publicized special operation prove that its main purpose was to send message and keep Russian Muslim communities under control rather than combat any real terrorism threat.
A much more brutal strategy is currently being developed in the North Caucasus. Back in 2014, the insurgency level for the region was lowered. Nonetheless, Dagestan remains the center of political, terrorist, and combat activities, and the greatest source of instability within Russia. Thus it has become a target of the Kremlin, which has started to introduce policies to address the situation.
Local security and political structures were identified as a main source of failure in previous attempts to deal with militants. Therefore federal units took the lead in combating the insurgency, which quickly brought results in the form of the death of the so-called Emir of the Caucasus Emirate (CE) Aliaskhab Kebekov, his successor Magomed Suleimanov, and other senior leaders and rank-and-file members of the organization. At the same time, security organs stepped up repression against Salafi imams and activists. Some of them were killed, others were presented with an alternative: to leave country, even go to Syria using false documents, and to never come back.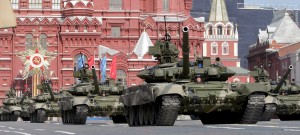 The head of the Republic of Dagestan, Ramzan Abdulatipov, with support from Moscow, consequently began to concentrate power in his own hands. Local, influential strongmen, who in past often used the Islamist insurgency to solve their problems, were quickly targeted. Said Amirov, former powerful mayor of Makhachkala, has already been sentenced to life in prison; Sagid Murtazaliev, the former head of the Dagestani Branch of the Pension Fund of Russia is on the run (among other things, he is accused of involvement in murders and supporting terrorism); Sagidpasha Umahanov, the head of Khasavjurt, was forced to resign as well as Imam Jaraliev, the head of Derbent. These are only the most prominent cases among many others.
Russia hasn't suffered from any terrorist attacks since the country started its operation in Syria. Also, the situation in the North Caucasus is calmer than ever since the beginning of the second war in Chechnya. Partially, this is because of external factors. The rise of ISIS has unexpectedly diverted the attention of would-be militants from the Caucasus, who prefer to wage "five-star" jihad in Syria rather than in their native region. As a result, the threat from ISIS on the Caucasus remains low as it suffers from material, financial and human power shortages. The organization has displayed an inability to conduct any serious actions against Russia up to now. The same rings true for the remnants of the CE, as the organization hasn't named a new leader since summer 2015, and some observers even claim that the CE no longer exists.
All of these factors indicate that on both levels – national and regional – Russia's anti-terrorism strategy seems to be working. However, as Russia's involvement in the Syrian conflict deepens, new shortcomings may come to light.
Jaroslaw Marczuk is an Opinion writer for geopoliticalmonitor.com