In this section, YoungDiplomats intends to explain how thinkers are paramount to understand world politics. The last writer we've studied was Sun-Tzu. Today we're gonna get closer of us with Carl Von Clausewitz. In his main book, Of War, published in 1832, he defines what is war and how it can be won. 
His life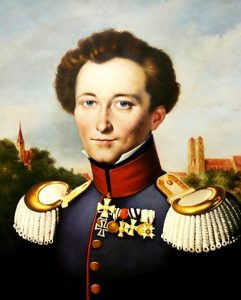 Clausewitz was a soldier of the Prussian army in 1792, and in 1793–95 he took part (and was commissioned) in the campaigns of the First Coalition against Revolutionary France. In 1801 he gained admission into the Institute for Young Officers in Berlin. This event was a turning point in his life. He took part in the Battle of Jena (1806). In the wake of Prussia's catastrophic defeat, Clausewitz had to fight for the French army. Following the fall of the French empire, he wrote his famous book. 
What you should know about his thought 
Several things must be known by every political thinkers and leaders of tomorrow. As all of you know, geopolitics is deeply related with war and how States face the one with the others. As we did when studying the war according to Sun-Tzu (http://www.young-diplomats.com/theory-lessons-from-sun-tzu-s-art-of-war/), we have to do the same to understand Clausewitz's thought. Those thinkers are paramount because they give their vision of war.
For Clausewitz, War is first and foremost darkness. This human phenomena can't be seen as an art or a science. For him, the genial warrior must be able to see through this darkness. This kind of man has the ability to solve dramatic issues thanks to an accurate glance. He clearly explains that this darkness results from the fact that war is the kingdom of chance.
Besides, he develops an important concept in war studies : the friction. To sum up, this concept can be defined as the unavoidable gap between the theory and the ground. Clausewitz writes an important quote : " In War, experience counts more than any philosophical truth ".
War is also about having a plan. Clausewitz puts a stress on improvisation and reaction. Nevertheless, he doesn't deny that a well-thought strategy is the key to success. He draws a difference between tactic and strategy. The latest includes tactics. The genial warrior uses the anger of its soldiers as well as trickery and tactic to win victories. 
Should you read On War ? 
Clausewitz is doubtlessly one of the most important thinkers in terms of military strategy and reflection. On many points, his book got old. However, his mind has influenced Prussian leaders and paramount French as well as German generals read this book. YoungDiplomats suggests you to read On War. You should try to find a commented version allowing to understand which parts of this theory is out of date.