Trump will clearly favor India over Pakistan, and Pakistan will probably seek to reinforce its growing alliance with a rising China and Hawkish Russia in order to face the rise of India. "If I'm elected President, the Indian and Hindu community will have a true friend in the White House. That I can guarantee you." This is what Trump declared while he was still a presidential candidate. He pushed further and declared that India and the United States would be "Best Friends" if elected President. He declared that he would boost intelligence sharing with India in order to fight its Islamic militants (presumably funded by Pakistan).  On the other hand, during his electoral campaigns Trump made an incredible number of anti-Pakistani statements on his Twitter account,  notably arguing that they protected Bin Laden for six years.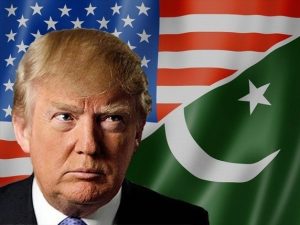 India has been very important for the US over recent decades. This started under George W. Bush's administration. The former president's administration believed that India's rise in the region was not only good for the world but also for the US because they would work as a balance against an emerging China. India benefitted a lot from the US administration without them necessarily expecting a return on investment.
However, this special relationship deteriorated throughout Obama's years in power, primarily because of India – because the previous president Manmohan Singh did not have a strong grip on power and was politcally weak. While Obama tried to pursue an active alliance with India, the Indian President was unable to put most of the projects and policies into action. The Indian diplomats and decision makers were unable to have an impact in their own country and therefore a disastrous nuclear liability law ensued; no major changes nor big policies to reform and no improvements to key sectors of the Indian economy.
When Narendra Modi rose to power in India in 2014, Obama had already given up on India and was in his two last years in office. He started to question the special relationship with India and treated India as a regular ally. No more gifts for India. As a consequence, India-US relations were put on hold, and the diplomats were actually sleeping in their office, not actually doing anything significant. Still, Modi tried and succeeded in re-energising US-India military and diplomatic relations.
Modi and Obama met nine times over the past two years, a frenetic level of engagement that saw a raft of bilateral deals but also global convergences, particularly on climate change. Donald Trump has already been sold as the daddy of dealmakers, so the first summit meeting between him and Modi will be closely watched.
Trump will probably pursue Bush's Indian policy meaning that Washington will seek to strengthen Indian Power, especially military power, without any expectations from the Indian side. The US will likely continue to be the guarantor of stability in Asia and remain the strongest military power in the region. In order to do so they would have to rely on New Delhi and expand their capabilities in order for the US to attain its regional Geopolitical Objectives.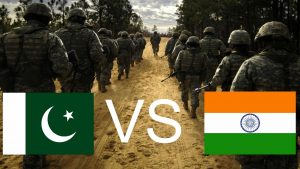 Trump Vs Pakistan?
Unlike his predecessors, Trump almost didn't mention Pakistan during his sucessful presidential campaign. And the only times he did it was for negative purposes related to Bin Laden or terrorism. This is a clear indication from Trump of his lack of interest in Pakistan, who have already suffered from a lack of popularity in the US Congress. Trump maintained that India would be necessary to keep Pakistan in check.
Not one to mince words, in 2012, an angry Trump tweeted: "When will Pakistan apologise to us for providing safe sanctuary to Osama Bin Laden for 6 years?! Some 'ally'."
Nobody knows how Trump will approach the complexity of the issues that come with America's Pakistan policy. There's the issue of Afghanistan, of the stability of a nuclear-armed country, there are regional complexities with India, with China and Iran involved in some way or another. For a man with a simple mind, there is no telling how he will balance all these out to draw a path forward for himself on Pakistan.
The US-Pakistan relationship was destined to be downgraded regardless of who won the election. But with Trump, the relationship could face some very testing times. Trump will have no patience for Pakistan's approach to terror. He is unlikely to support aid without conditions. At best, we could see a lot of tough love from Trump. At worst, we could see an increasingly tense relationship. The US-Pakistan relationship won't collapse under Trump, but it could face unprecedented challenges.
To conclude, Trump will clearly favor India over Pakistan, and Pakistan will likely seek to reinforce its growing alliance with a rising China and Hawkish Russia in order to face the rise of India.