Covid-19 pandemic is an ongoing global disaster that put almost every country under severe health crisis. While many media houses and even some governments labeled it the 'China Virus', experts expected a fall from grace for 'Brand China'. Though many rich economies had popular dissatisfaction against Beijing, many developing countries had a positive affiliation with the Chinese. In several surveys conducted on China's image abroad, the Asian giant was considered to have better managed the pandemic over the United States. This may seem a little surprising, but it also demystifies China's global engagement activities amidst a lukewarm counter-narrative from the US in these regions.
China's attempts to build 'Brand China'
 The Covid-19 pandemic has reduced the image of China to its lowest rating. Beijing has been pulling from all cords to build a positive image with its media and diplomatic channels. These image-building efforts find their origins in its soft diplomatic policies to build a 'Harmonious world' (in 2008) followed by the 'Belt and Road' Initiative (BRI) (2013). The initiatives included global media outreach, cultural exchanges, and economic partnerships with countries to build an affluent relationship across the world.
Through BRI, China has been able to capitalize on engagements with various African, MENA Middle East, and North America) and European nations, thereby enhancing its propaganda through their media.  Under a lesser-known program, 'Digital BRI' China has been using satellite technology to enhance television broadcasts" Most of the television broadcasts in the region are from China and many native journalists are trained by the Chinese as a part of the policy. A similar paradigm can be seen with journalists from the US and many parts of Europe where they are incentives are provided pro-China articles and stories.
With the Coronavirus finding its origins from Wuhan in China and later being disseminated across the world, the pandemic as expected had crippled China's global image. But somehow, thanks to constant propaganda and 'medical diplomacy', the Chinese found themselves develop a positive rating in many European, MENA, and African Nations. During the onset of the pandemic, efforts were made to build a more positive image of China in these regions with increased reportage. Based on reports by the International Federation of Journalists (IFJ), 54 journalist unions in 50 countries and suggested that in more than half of the countries, coverage on China at the onset of the pandemic was more positive. Among these, European nations had a higher number of positive stories and reportage towards the Chinese.  With the Chinese dragons having such a strong influence on the media ecosystem, there were not many hindrances to its' brand revamping efforts. Measures were also extended towards Facebook and Twitter which were actively used for 'pro-China' posts and ads from various diplomats, journalists, along with native accounts to build a sense of trust among the populace.
Efforts were also concerted in 'BRI partnered' nations. For instance, Siberia had an official billboard with the words "Thank you, brother Xi". Over 30000 tweets originated from the state, celebrating Siberia-Sino relations. As a result, despite popular dissatisfaction, the influence of tamed storytelling had turned the tide on China's image in the nation. This was further strengthened with 'Mask diplomacy' which improved 'brotherhood' among nations. In countries surveyed within Africa, China was seen as a beneficial partner. Similarly in Europe and MENA, most of the respondents had positive affiliation towards the Chinese whereas Latin America saw some detraction against its Asian partner.
However, countries such as India and Australia have led the international push back of the Chinese propaganda. In 2020, India banned over 43 Chinese apps amidst a diplomatic move against China and Australia placed an embargo on China's CGTN and CCTV news media. CGTN's license was also revoked by UK-based Ofcom due to its biased reporting. Italy, a partner of BRI, had also called out China's disinformation and false narrative during the pandemic.
Role of the US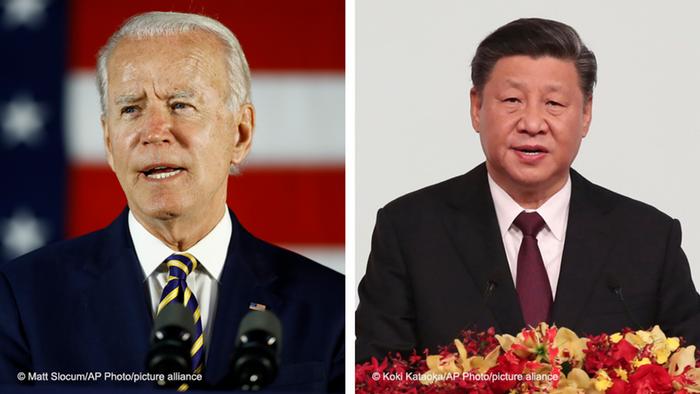 The US had its own challenges during the ongoing pandemic. The constant rise in COVID-19 deaths, an underwhelming employment rate, and a change in the nation's presidency had placed the nation on a backfoot. This had a negative impact on 'Brand America' which was further fuelled by the Chinese. The US, which was known for its convincing propaganda during the two World Wars and during the Cold War, had done very little to counter Chinese attempts at winning hearts. While the United States may have time and against tried to contain China from infiltrating its digital tech space and domination, it has done less than the bare minimum to defend its global leader image. Though, there was not much deviance from it is western 'allied' partners in favor of China, the fact that several Eastern and Northern European nations welcomed Chinese diplomatic initiatives spells worry for the US. Based on a survey by Pew Research regarding the abroad image of the US, less than half the respondents in the UK had favorably viewed the US, respondents from France and Germany too had similar outlook with just 31% and 26% of adults from respectively holding a positive view of the United States of America., from the Coronavirus.
These ratings might not infer a positive point of view over the Chinese, but it does showcase a popular dissatisfaction against the US. Post-Cold war, its influence on image building waned in regions such as MENA and Africa, which was filled in by the Chinese which had dominated the media ecosystem.
Conclusion
China has the ambition to take over the US as a global economic leader, and it is expected to push more of its agendas and anti-US sentiment across the world. With its robust global partnership policies and media dominance, the dragons have tried to build an alternate narrative across the world as it did during the pandemic. More than the presence of Chinese public diplomacy and facts, it was the absence of any initiatives on the same by the West and the US that boosted its image.