July 21st Burundi General elections
In this elections, the Burundi government held a surprise to all. Burundi's president, Pierre Nkurunziza, was sworn in for a third term six days ahead of schedule, without giving explanation for such a move.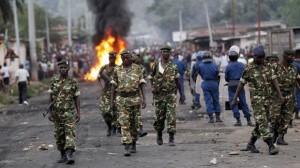 Burundi's president, Pierre Nkurunziza, has won a predictable victory in a disputed election surrounded by violence and an opposition boycott. He is set to serve a third five-year term after taking 69.41% of the vote, 50 percentage points ahead of his leading opponent, Agatho n Rwasa.

In his inauguration speech, Nkurunziza already made plenty of promises that he expects to fulfill in his additional term in office. President has pledged to end months of violence in Burundi and called on those who fled the country to return. In his oath, the president swore loyalty to the constitution, to assure national unity and the cohesion of the people. He also promised to bring stability following months of violence that claimed the lives of at least 100 people and prompted more than 167,000 to flee the country. However, experts analyze the impact of these statements on the Burundian society, and it appears that many Burundians think this president should not be president at all. Nkurunziza is generally not an accepted leader within his own people.
Burundi has seen a wave of persistent protests against him seeking a third term. Nkuruniza's plan to seek a third term in office was deemed unconstitutional by the opposition. Three of Nkurunziza's seven opposition candidates formally boycotted the vote, while Rwasa said he would not recognise the result. It is believed, howev
er, that the government will now face plenty of difficulties to calm the youngsters anger and to satisfy their demands. Denial for this new election has come as well from the opposition parties, who have said they will not recognize a Nkurunziza presidency.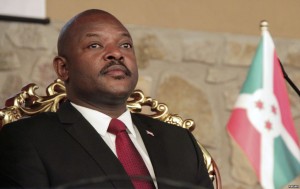 From the international perspective, there is a pressure applied by Western government on Burundi's President for opening a dialogue with his opponents. Additionally, they have condemned the election as not credible due to the harassment and intimidation of the opposition, rights activists, journalists and voters. This critiques have been perceived quite ineffective, to the point that it is feared that Nkurunziza would seek international support else wise, by turning away towards countrie
s like Russia or China.
This overall political crisis is believed to be able to trigger social repercussions, such as an internal division within the army in the country. It looks like these critical elections for the country have again failed to create an optimal political and social situation for Burundi.