Since gaining its independence from France in 1960, there have rarely been so many open questions regarding Chad's role in the world. What is Chad's place in Africa, CEMAC or the African Union? What risks and opportunities exist for Chadian government in a conflict-ridden Africa? As foreign policy of any country is a reflection of its internal situation; many Chadians have high-arguably temperamental or unrealistic expectations of the economic boost that normalized relations will confer – heir initial optimism has been tempered as they wait for the international community to outline its next moves and endure an economic crisis brought on by years of corruption and poor governance. But the importance of the geostrategic location of Chad has led to attracting the interest of many countries, especially the developed ones.
In regards to geostrategic risks, you may wonder, how will N'Djamena deal with a changing Africa, an unstable Central African Republic (CAR), an unstable Libya and Boko Haram insurgency in the Lake Chad Basin region? Meanwhile, Chad faces daunting political, economic, and social pressures at home, which in turn affect the country's security and foreign policies. The challenges and opportunities facing the country in the international level on key global issues such as poverty, inclusiveness, environmental sustainability, international cooperation, security and global development demand different solutions – what worked a year ago with foreign policy makers or a minister of foreign affairs might now be not the best approach.
The Situation Today
Chad's diplomatic and foreign policy has undergone a shift with the rise of Boko Haram and its geopolitical and security implications in the region. Thanks to its military interventionism, Chad has acquired a new regional and international status in the diplomatic arena. However, and as domestic politics is typically an important part of the explanation for states' foreign policy; power remains concentrated within president Idriss Déby's ethnic group – even though the regime has been able to co-opt elites from different regional and ethnic backgrounds, but, such domestic policies will absolutely have a negative long-term impact on foreign policies, because it only produces incompetent bureaucrats and gives counter cyclical stabilization policies.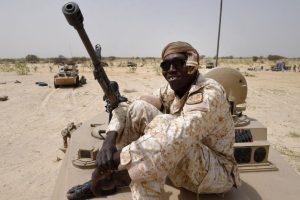 Despite the Chadian Foreign Affairs Ministry's engagement in intensive and complicated regional and international diplomatic activities; however, if we generate—collectively—a clear picture of the outputs, outcomes and impacts of these activities on the international arena, I am afraid that there seems to be a misunderstanding of exactly what we are here for. The absence of a clear body for foreign policy to planning and coordination has been important in the confusion that has arisen in its administration, not only, but the absence of a specialized foreign policy makers, regarding the selection of diplomatic figures, the least important sites, and reliance only on the bureaucratic method of choice. Due to its geostrategic importance, Chad is supposed to be a location of considerable peace road construction for Africa and the entire world.
In addition to the academic and diplomatic qualifications that raised a problem within the Chadian ministry of foreign affairs which I did not expect in a long-standing institution; have proved to me that the decisions taken by U.S. government to include the country on its travel ban list last year; is a clear example of weakness of the outcomes of such intensive foreign activities. It illustrates the superficial relations with executive states which have a chapter in this regard. Moreover, it's not just the academic and economic landscape that has changed in Chad; the security one has, too. After a decade of relative peace, at least compared with previous generations, the past couple of years have seen cross-border aggression in Africa, tensions between regional and international powers, and an increased Islamic terror threat in the Lake Chad basin.
Building trust
Due to Chad's geo-strategic importance in the Sahel, I think it is important to talk about strategic ally as long as economic, military and political alliance is required in our modern world. Chad is officially non-aligned country, but has close relations with France, the former colonial power – the country has generally looked to France as its main ally in international affairs, it has enjoyed a close relationship with each other for decades, but relations with neighboring countries like Libya, and Sudan vary periodically.
As trust is so central to maintaining a healthy alliance; the pursuit of an ally doesn't mean to surrender or showing weakness, however, having alliances is a prominent history – if we look at Chad's relations with its African neighbors, it has been markedly different. The country has lost a historic opportunity to penetrate into the depths of Africa – In fact, Chad's current foreign policy predicament is not the result of today's developments – it is an old disease that rooted in its domestic politics, at least in the last three decades, it has been accompanied by a saving covenant since its birth, which began as a revolutionary ideology with ethnic and religious slogans and practices beyond the norm in the world of international relations without a significant balance of power.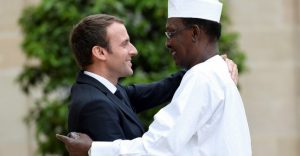 It is difficult to imagine an effective foreign policy that has a servant effect for national interest without a deep consideration of domestic politics for security, stability and peace. It is obvious that this was a direct reason for Chad to find itself weak in its domestic and regional environment, internal problems won't be resolved only by external will.
It is easy to believe that Chad is still vulnerable to national and regional threats; there is much to be said about the deep and chronic imbalances of the Chadian foreign policy. But on the other side, there is a high likelihood that Chad's role within Africa as well as internationally will become even more important than today in the coming years. Given the rapidly changing international context, the country will most likely take on more responsibility in global stability and security under increasingly difficult circumstances in the continent. The next Chadian generation will confront a particularly complex constellation of challenges. It is obvious that the current regional and international context is changing rapidly. New security risks not only blur the lines between national and foreign policies; but they also raise questions about ability of the regional regimes in general to provide their populations with security. Not only, but, the rise of nationalist sentiment in politics
around the developed world is one of the biggest challenges that Chadian foreign policy makers face today and tomorrow, and what opportunities could it offer?
Therefore, Chadian foreign policy seems to have many manifestations in highlighting the multiplicity of relations and keenness on unilateral involvement and sought a role to fill in the continent where the UN could not – which are very ineffective on the ground in achieving national interests and serving geostrategic interests, however, perhaps the deteriorating economic situation of Chad at this time is only a sign of non-reflection of these intimate external relations imagined – it is true that the current economic crisis hitting Chad is a result of an internal deficit. But what is the meaning of foreign relations and engagement in regional conflicts and alliances that doesn't test the meaning of "friend in need is a friend indeed"? African countries need to be aware that foreign military interventions are not always useful (http://www.young-diplomats.com/futility-foreign-military-interventions-africa-best-self-serving/)
A security bulwark for the region
Despite the important security role that the country continues to play today in Mali, Niger, Nigeria and Cameroon; Chad's relations with the international community are still plagued by a number of pitfalls, although they are somewhat better than ever before. Still, it is easy to believe that the nature of the next phase requires more to adopt an appropriate foreign policy that the country should adopt in order to protect its self and other neighboring countries according to a certain strategic vision, as experts believe that the development of foreign policies on new bases and substantial changes is necessary for the benefit of Chad and its economic conditions.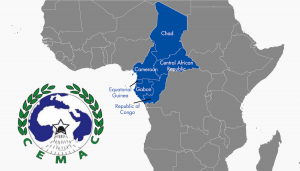 Chad's efforts seem to suggest that the country has been positioning itself as a new dynamic regional player in the Sahel and CEMAC region, which maintains friendly ties with opposing powers. This new role has been part of its national security strategy. However, the features of dynamics of the region have shown that N'Djamena is unable to drive a regional agenda, in a diplomatic and political manner. There are always a million reasons to believe that Chad cannot afford to antagonize the region diplomatically and economically with the current foreign policymakers – by saying this; I do not only mean the Chadian foreign affairs minister, as there are many people and groups involving in the process of making and shaping the Chadian foreign policy; including the president, cabinet departments, intelligence agencies, local governments and military institutions.