Brazil announced in January 2016 , that it has accepted Yossi Sheli as Israel's ambassador to the country putting an end to a diplomatic standoff that led to a underground diplomatic war between the Jewish state and Latin America's biggest country.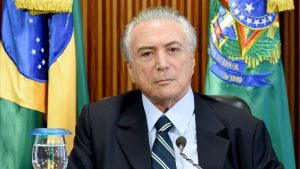 Brazil had no official Israeli Ambassador since December 2015. The former Israeli Ambassador Reda Mansour left his post for family-related reasons and was not immediately replaced. The reason was that the Brazilian government never answered Israeli demand to appoint Dani Dayan to succeed Mansour. In diplomatic language this is a clear refusal from the Brazilian government to approve the new Israeli ambassador. The reasons for it was that Dani Dayan was an ex-settler leader. After months of diplomatic standoff, Israeli finally gave in and appointed a new ambassador that was accepted. Dani Dayan was later awarded the consul general position in the New York City , a more prestigious position.
The announcement made on  the 17th of January , had been expected since Brazil's centrist President Michel Temer was sworn in. President Michel Temer was appointed amid the impeachment process of the former Brazilian President , the leftist Dilma Rousseff. The Worker's Party of Rousseff was considered by Israeli diplomats to be an openly anti-Israeli platform.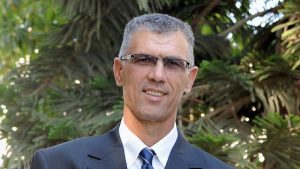 This nomination should revitalize the military cooperation between Brazil and Israel and facilitate trade between the two countries. Brazil has become over the last decades a strong commercial partner for Israel buying notably  Israeli high-tech, security and defense products.
Israel's Foreign Ministry confirmed it by declaring on its Facebook that " "There is no doubt that this appointment will promote friendship between the two countries and further relations across many spheres, including economy and trade,".
"Brazil is the seventh largest economy in the world and the home of an important and Zionist Jewish community," the statement said.
The Brazilian Israelite Confederation, the country's umbrella Jewish institution, welcomed Sheli as a solution to the long void at the helm of Israeli embassy in Brasilia.
"We express our satisfaction at the normalization of diplomatic relations between Brazil and Israel, again at the highest level, with the appointment of ambassadors," said the confederation's president Fernando Lottenberg, citing his country's newly approved envoy to Jerusalem, Paulo Cesar Meira de Vasconcellos.
"We will continue to work to strengthen ties and strengthen the friendship between the two countries, which have strong historical, emotional and commercial ties, as well as common values and shared interests," he added. Brazil's most influential newspaper Folha de S.Paulo called Sheli a "convicted businessman" in the title of the news article, adding that Israel "occupies territories" in "Palestine."
Yossi Sheli is a Likud activist who was barred from public service for three years because of a perjury indictment. A former businessman, he has no diplomatic experience or state advocacy credentials.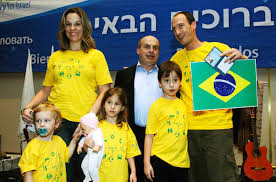 The embassy in Brasilia and the Sao Paulo consulate have been Israel's only diplomatic institutions in Brazil since the Rio de Janeiro consulate was closed several years ago. Israel has honorary consuls in Rio and Belo Horizonte.
Brazil is home to some 120,000 Jews. In 2016, some 700 Brazilians made aliyah (emigration) to Israel, more than three times the annual average of about 200 new Brazilian immigrants and a 45-year record for the South American country.