Mihai Chihaia is a young professional from Romania who embarked to a career in international affairs.
Dear Mihai, thank you for according us this interview, you are seen as a successful young professional by your peers, despite your young age, could you tell us more about your background?
Firstly, I would like to thank you for the opportunity and commend Young Diplomats for the work you are doing and the great chances you are offering to students and young professionals to contribute and spread their ideas.
I always keen on diplomacy and international affairs and I pursued a path in this sense that got me through numerous countries.  I hold a BA in International Relations from Alexandru Ioan Cuza University of Iasi, Romania (having also the chance to study one semester with a scholarship at Universidade da Beira Interior, Portugal) and continued with a MA at the same university combined with a scholarship at Tel Aviv University. It was an enriching experience since the country is at the crossroads of the three monotheist religions. There is nowhere better you can study security, peace and conflict than there, giving me a comprehensive understanding of international security.
I took part several times to conferences, workshops, seminars and other activities across Europe and in the Mediterranean area trying to enrich my experience and make use of it. I sought to have an important input in each of the activities I took part in and always focused on learning something new.
What is your current activity?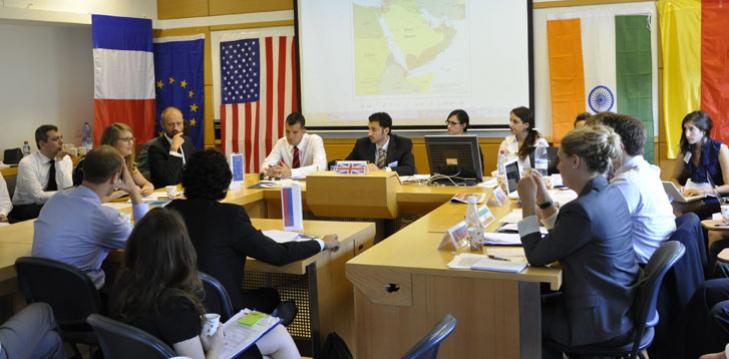 I currently undertake a research fellowship at Tel Aviv University as part of my PhD program and I am an expert with the Romanian think tank Strategikon.
What challenges would the world face in the 21st century according to you?
It is a constantly changing world and new challenges appear day by day in a variety of forms ranging from climate change, food and water shortage to poverty. Protracted conflicts, humanitarian crisis and development aspects will nevertheless also be important issues that need to be solved in the first half of the 21st century.
What advices would you like to give to the young people wishing to work in International Affairs?
The young generation of today must be ready to engage with each other and work together to find solutions for these issues because by no means anybody by itself (I mean countries or individuals) will be able to solve them; they must be committed to make a change and solve these issues. This process gets frustrating and hard to handle during most times not to mention it takes a long period of time, therefore persistence, patience and thinking outside the box are needed.
From whom did you get your advices?
This gets me to the tips that I also received from my parents, professors, officials, experts in the field and diplomats. I think it is very important that we should try to learn from everyone we meet, of course from the high level people we engage with, but also from fellow peers and people working in this field. There is always something to learn from everyone. I also have no doubt that the experience gathered from them will become invaluable.
Do you have a model or an inspiration?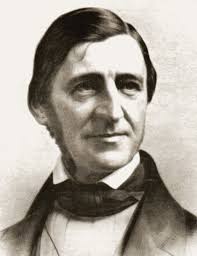 I believe that many have inspired me and helped me to aim to inspire others.  It is essential to have models in life and especially in this very broad field. I need to outline that another very important thing is to have a set of values and stick to them which takes me to a quotation that I appreciate a lot: "To be yourself in a world that is constantly trying to make you something else is the greatest accomplishment" (Ralph Waldo Emerson).
Why thinking outside the box is important in the field of diplomacy?
By thinking outside the box, I mean always trying to find a solution or other solutions even though you are told it is not possible. As for a story… getting a bit back to my experience in Israel, at the beginning I had some hard time adapting because the other people were better than me in terms of having more knowledge, more experience, better ideas. Still I wanted to change things around and I started to figure out ways to do it such as ask guidance from professors, work my way around bureaucracy, work harder, trying to anticipate possible issues,  looking at other perspectives to approach subjects, problems etc.
This  experience taught me that there is always a way and helped me a lot in my future  endeavors at the Romanian Government, the Romanian Ministry of Foreign Affairs and at the European Commission.  I think that it is extremely important to be quickly adaptable and this is a skill that you learn with time. It is the same with leadership, leaders are not born they are made. Acquiring experience as much as possible in multiple cultures and regions must be a goal in itself as well.
What geopolitical strategic challenges will Romania have to face in the coming years?
Romania has a lot of potential, it has a strategic position which gives us opportunities and gives us the chance to have our voice heard. We should become more vocal and contribute more at international foreign policy level; because we have all the means, we just need to devote more to this.
Romania will of course continue to foster its strategic partnerships (with US especially), strengthen involvement in NATO and the EU.
We have all the resources at hand, we need as well to invest more in our human resources (because the youth is our future and we have brilliant young people who want to make a positive change for Romania).
Who do you think is the regional competitor of Romania? 
I would not say we are in direct competition with anyone; I would frame it that we focused on developing ourselves and still have a long road ahead. By development I refer to economy, democracy and education. Romania will have a chance to make a great impact in 2019 when we will hold the presidency of the EU and a lot needs to be invested in preparations.
Additionally, in the current context I believe that it is important to invest in cultural and public diplomacy, to enhance the so called soft power that can help gain significantly at regional/international level.
Something you want to add, perhaps concerning Romania and Israel, two countries in which you lived?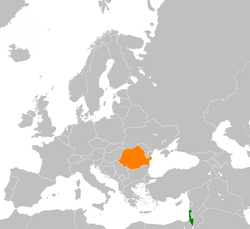 As you may know David, Romania has a special relationship with Israel in terms of cooperation and foreign policy, Israel being a valuable partner. In this context, the deepened cooperation between our countries is multilayered.
Mihai's background:
BA Alexandru Ioan Cuza University of Iasi (+ Universidade da Beira Interior)
MA Alexandru Ioan Cuza University of Iasi (+ Tel Aviv University)
Internships: Office of the PM (RO Government), RO MFA and in NGO field, Trainee in the Secretariat General of European Commission (Political and Security Committee Team)