India and Japan have a vibrant bilateral relationship the genesis of which can be traced back to the Cold War period when India and Japan had established limited economic interactions even though both the countries followed markedly different political ideologies and foreign policy directives at the time.[1] This proved to be a testament to the durability of the bilateral relations between the two countries. However there was one prickly thorn in the relationship which if left unattended would have probably festered and damaged it beyond repair. This was the issue centered on the usage of nuclear energy which finally appeared to have been addressed in 2016 when the two countries signed a civil nuclear cooperation agreement.[2]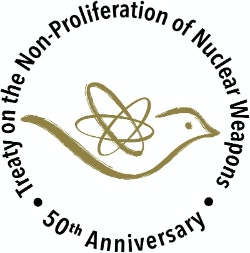 This is the first time Japan has signed a nuclear cooperation agreement with a nuclear-armed nation that is not a member of the Nuclear Non-Proliferation Treaty (NPT). As a critical supplier of nuclear components, Japan's agreement later proved as a vital inspiration for other suppliers like the United States, Australia, and Germany to move ahead on nuclear contracts.
Japan has been a leader in nuclear non proliferation for decades; even before the USA initiate their idea of restriction of nukes. Japan decided to not trade with those nations who were not the party to the NPT. Till date, Japan signed nuclear cooperation agreements with 14 countries which allow Japan to export nuclear reactors, fuel, and technology for the peaceful uses of energy generation. Japan will also actively contribute to strengthening nuclear nonproliferation through reinforcement of the IAEA safeguards and stringent export control and international nuclear security.[3] As we all know, India is a nonparty to the NPT and has several nuclear facilities outside of IAEA safeguards which decisively omits the basic principles of Japanese nuclear doctrine. It makes Japan very ardent to add a safety clause; to voluntarily terminate agreement if India conduct nuclear test further. Japanese government was never in the favor to hold this agreement on stands for long but due to the think tanks and pro-nationalist pressure groups of Japan, it was shifted time to time to contain domestic uproar.
Japan proceeds cautiously owing to the concerns expressed by its anti-nuclear lobby supported by a large number of people including the Hibakushas[4], being vociferously supported the ban of nuclear trade by Japan.[5] As we know, Japanese were the only people who faced the wrath of nuclear bombings ever did in the history of humanity. They were very resistant to the idea of nuclear technology and their usage in any means. Although, Japan is now majorly powered by nuclear energy but still those had lost everything in 1945 bombings, never seen as supportive to this idea. Domestic environment is quite complex in the nuclear issue in Japan as majority of non-governmental organizations (NGO's) opposed it while the bureaucracy finds it suitable for economic gains and strategic championship among contenders.
Japanese domestic reactions can be analyzed by two different thought processes floated around this sensitive issue as:
First, which opposes Japan's atomic technology trade with countries which has not signed NPT. However they were not India centric as such. But when it came to consider India, this section considers India as a first nation who tested nuclear bomb after institutionalization of NPT.[6] On the basis of this narrative, India must have to sign NPT first, and soon after it, Japanese administration will process nuclear deal as they want as per need.
Second, thought arose after Fukushima spillover incident, which shattered the minds of Japanese thinkers as they are selling opium to others, eventually if any incident happen overseas, it will further deteriorate host countries as well.[7]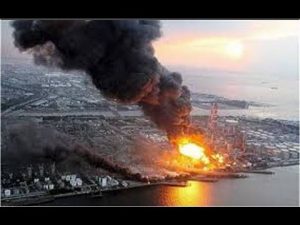 Hence, on the ethical and moral grounds, it is unscrupulous and non behavioral to further expand nuclear cover to those who are not capable enough to pacify the nuclear scorch. They believed that Japan is digging their graves knowingly that it is avant-garde to mitigate impact of nuke radiations. It was fitted in their mind that we are feeding slow poison to them via nuclear tech transfer. Not only outside Japan, they all are not in favor to reactivate existing such reactors inside Japan after Fukushima incident and protested to phase out atomic technology from Japan for the sake of safe future.[8]
Politically speaking, not only on the lines of environmental and human safety, these pressure groups had huge potential to destabilize government in Japan. They have huge support base from all over the Japan especially in Shikoku and Kyushu islands. It is imperative for government to recalibrate deal with India time to time and cautiously pave path for successful negotiations, inside and outside Japan. So that the political cushion derive their sustainability simultaneously with the gradual strengthening of foreign relations with India behind the curtains amid grudge of masses. It is obvious for Japanese government to pacify nuclear industrial complexes in parallel to keep pace with exporting new cutting edge tech policy as assured earlier.
Conclusion
It is pertinent to note that opposition for the nuclear cooperation agreement rose in India as well. After all the Indian people would not have wanted to rush in to the deal with its eyes closed despite the fact that the Indian Government like its Japanese counterpart shared a keen interest in successfully concluding the deal. The issue of trust deficit was one such example according to which a section of the Indian strategic thinkers to assume that despite India and Japan having elevated their strategic partnership to a special strategic partnership Japan had added the nullification clause to the agreement which implied that there was a trust deficit in the bilateral relationship between the two countries. This will lead to halt but later resumed with full boost and still high in run.
[1] Khan, Shamshad Ahmed, Changing dynamics of India-Japan relations: Buddhism to Special Strategic Partnership, Pentagon Press, New Delhi, 2017, p. 155
[2]Ibid, p. 155
[3] Squassoni, Sharon & Sekiguchi, Yukari, Japan-India Nuclear Cooperation Agreement, Centre for Strategic & International Studies, Washington D. C., 2006, https://www.csis.org/analysis/japan-india-nuclear-cooperation-agreement
[4] Here, Hibakusha (被爆者) refers to the Japanese word for the surviving victims of the 1945 atomic bombings of Hiroshima and Nagasaki. The word literally translates as "explosion-affected people" and is used to refer to people who were exposed to radiation from the bombings.
[5] Khan, Shamshad Ahmed, Changing dynamics of India-Japan relations: Buddhism to Special Strategic Partnership, Pentagon Press, New Delhi, 2017, p.164
[6] Khan, Shamshad Ahmed, Changing dynamics of India-Japan relations: Buddhism to Special Strategic Partnership, Pentagon Press, New Delhi, 2017, p.164
[7] Ibid, p. 164
[8] Ibid, pp. 164-165