The Eurozone is built on the idea that some requirements within national economies must converge. For instance, on national budget, member state can't have their budget superior to 3% of their GDP. But, such criterias are sometimes blamed by political parties. One day, one of this parties obtains power. On 21st November of 2018, the European Commission has rejected Italy's budget over debt fears.
Which political party leads Italy ? 
Since the legislative elections of March 2018, the Five Star Movement (M5S) is the main leader of the coalition leading the country. Other parties accompany this movement, namely the League, proudly populist and eurosceptic. When it comes to public spendings, Giuseppe Conti and Matteo Salvini (leaders of the country) don't want Brussels to constrain their projects.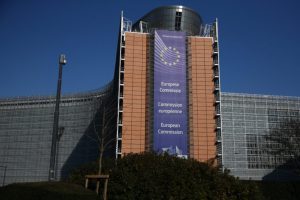 What happened with the budget ? 
At the end of October, Italy gave his budgetary plans to the European Commission. In accordance with the European Treaties, the Commission reviews and validates the budget of each member State. The Commission, known as the guardian of the treaties, didn't validate the Italian budget. The Italian government received the demands of the Commission but didn't follow them. The latter is about to launch a sanctions procedure against Italy.
What can be the consequences of this crisis ? 
This conflict is much more than a simple budgetary debate. Indeed, the government of Italy has started a fight with the European Commission. The legitimacy of the government as well as the one's Commission are at stake. If the M5S and the League step back, the government loses face in front of his people. On the other hand, if the Commission does not urge Italy, its legitimacy will erode. Consequently, other States would be tempted to disrespect treaties, at least on budgetary aspects. Then, this crisis also impacts on the fate of European populist parties. Once again, a victory of Italy can constitute an irrefutable proof that the European Union rules are sometimes avoidable. In France, Marine Le Pen (leader of the Front National) claims his proximity with Matteo Salvini (minister of interior). YoungDiplomats suggests to keep an eye on this case. Time will tell.