2018 is fast approaching, and as we look ahead to new challenges and goals, we also must start planning the trips and adventures to come. 2017 will be a year of great political and social change for many countries, and it will celebrate landmark anniversaries for several others, marking important steps forward on the one hand, while remembering and honouring the past on the other. There will be both great festivities and trying challenges on all corners of our globe, all met enthusiastically by passionate visitors and welcoming locals alike, and we can't wait to watch as it all unfolds. These are Young Diplomats best picks for the best countries to visit in 2017.
This article was previously written and published by the excellent : "Arrival Guides". Young Diplomats slightly edited it.
1. Croatia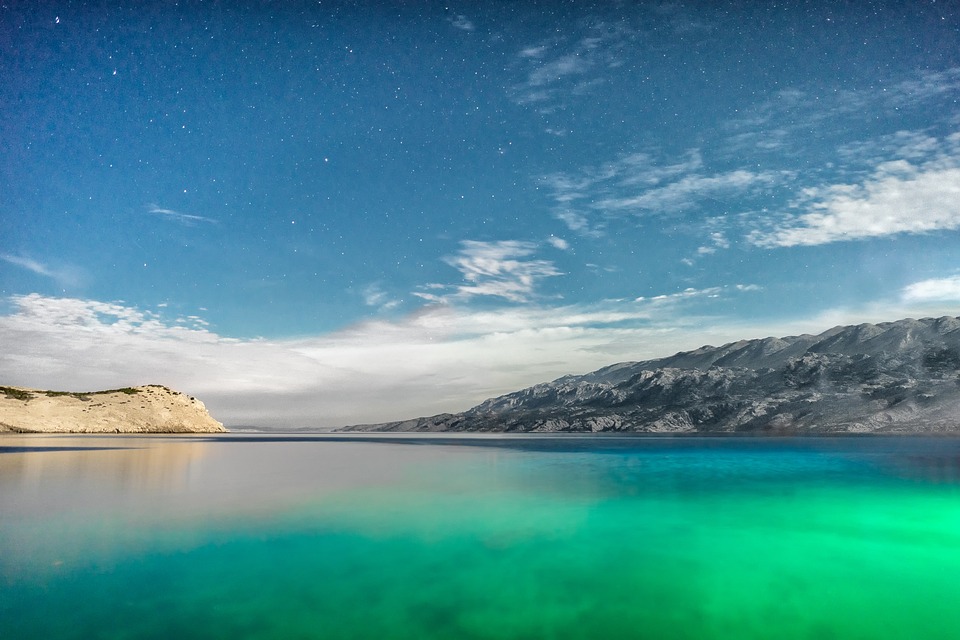 Croatia's momentum as one of the world's top vacation destinations shows no signs of slowing down. With a burgeoning infrastructure and more flight connections than ever since its inclusion in the EU in 2013, it has never been easier to visit. Croatia combines astounding natural beauty – in the form of towering mountains and crystalline water along the rocky Adriatic coast – with rich cultural and historical heritage in cities like Dubrovnik, Split and the capital, Zagreb. Add to that the wide selection of water sports and outdoor activities (from sailing and scuba diving to mountain biking and rock climbing), a surging festival scene and exciting and innovative cuisine, and it's not hard to see why Croatia was the most Googled travel destination of 2016.
2. Cuba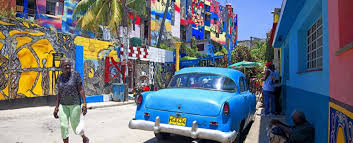 No one can say they didn't see it coming, but now that it's happening, we can hardly believe it. Normalising relations with the United States, the lifting of a 54-year embargo, and just recently, the death of long-time leader and the shaper of the country's modern history, Fidel Castro, all mean that things are finally changing in Cuba, and it would be naïve to think that they won't change fast. There is still time to experience the time-warp that is a trip to Cuba, a journey into a postcard world of classic Chevy's, dilapidated colonial buildings, socialist propaganda and prodigious musical flair, a place unlike any other in our times. Already some changes have come about that allow visitors to interact more closely with locals than ever before, staying at family guesthouses, eating in private kitchens and shopping at local galleries and workshops. A long-standing cultural powerhouse on the Latin American level, Cuba is ready for a larger audience, and 2017 will be the year it explodes onto the world stage.
3. Canada
Canada is turning 150 next year, and they're in the mood to celebrate. 2017 promises to be a year-long party, with festivities taking place nation-wide in the form of festivals and events. The country's famously livable and dynamic cities, like Vancouver, Toronto and Montreal, will be packed with excitement year-round, but the centre of attention will be the capital of Ottawa, which will host such diverse and thrilling events as an interprovincial picnic on a bridge, a much-anticipated music festival, and La Machine, a street theatre extravaganza featuring giant robots. Nature lovers rejoice, as for the entirety of 2017 all of Canada's national parks will be free of charge for all visitors, making this year the absolute best time to explore the country's great outdoors. Most travelers will understandably head for Banff National Park, a place of unreal beauty with rocky precipices, evergreen forests and translucent turquoise lakes, but it would be a mistake to neglect the island-dotted waterscapes of the Thousand Islands National Park or the rugged wonder of Nahanni National Park Reserve, to name but a few. There really has been no better time than this to visit the world's second largest country.
4. Colombia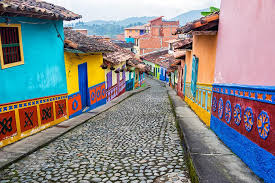 Years at the negotiating table have finally paid off, as a peace treaty has just been signed which has brought to an end over half a century of civil war. The dangers once associated with Colombia from drug traffic and armed conflict are a thing of the past, and though tourism in the country has long been on the rise among travelers in-the-know, this historic treaty will usher in a new era in travel to this South American gem. From Cartagena's beautifully preserved colonial centre, to the thriving arts scene in innovative Medellín, to the musical capital of Cali, to the cosmopolitanism of the mountain-top behemoth that is the capital of Bogotá, Colombia's cities are thriving. The country also boasts some of the continent's most breathtaking natural beauty – which astounds as much for its beauty as for its diversity – in the form of towering snow-capped mountains in the Andes, scorching deserts in Guajira and Tatacoa, lush Amazonian rainforest, immaculate beaches on both the Caribbean and Pacific coasts, and the list goes on. Not least, the famously friendly and hospitable population is hungry to show off a different side of their country than that seen on the news for decades. And all of this barely begins to scratch the surface of why Colombia will be one of the most exciting and welcoming places to visit in 2017.
5. Nepal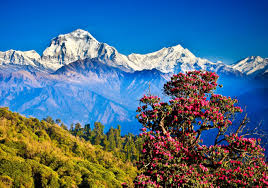 This has been a difficult year for the Nepalese. After the catastrophic earthquake that struck the country in 2015, killing thousands and destroying hundreds of thousands of homes, as well as historical sights and vital infrastructure, 2016 was a year of hardship and rebuilding. The good news is that their efforts have not been in vain. Nepal is getting back on its feet, successfully reconstructing homes and roads and restoring important temples and monuments, and as a travel destination, the country has lost none of its appeal, none of its charm, and none of its magic. With unrivaled trekking and climbing in some of the world's most stunning settings, vibrant and colourful cities like Kathmandu, Pokhara and Patan, and abundant historical and spiritual sights, there are few better places to explore next year. Keep in mind also that money well spent by travelers in Nepal is money that helps to rebuild and preserve the future of the country for locals and visitors alike.
8. Myanmar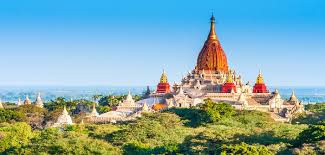 Another country sure to experience profound changes next year, including a surge in tourism, is Myanmar, also known as Burma. After almost half a century of military rule, the National League for Democracy won a landslide election in late 2015 (the first democratic election since 1990, which result was overturned by the military), and as the country slowly opens up to the world after the dropping of numerous sanctions, it will soon be hailed as a traveler's dream. Isolated for so long, Myanmar is a relic of a more traditional Asia, preserved in time and with little in the way of tourist infrastructure. But that will soon change, which makes your visit urgent if you wish to beat the crowds, to take a lazy river cruise, to meander through forests of pagodas, to appreciate the staggering ethnic diversity, and to engage with the country's kind, curious and generous inhabitants before everyone else gets there. It can be a challenging place for travel, but also an especially rewarding one.