Analysis
Dacian Ciolos replaced Victor Ponta as the prime minister of Romania on Nov. 17. And though his ascension may seem like the result of a Romanian political system in chaos, in fact it is the result of Romania's foreign policy goals, U.S. and EU strategic interests in the region, and a general exasperation among Romanian voters, fed up as they are with the malfeasance of their traditional political parties. Ultimately, it will be these factors that compel the new prime minister to follow the same foreign policy as his predecessor.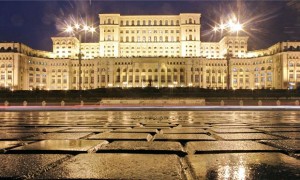 Ponta resigned Nov. 4 after Romanians took to the streets to protest the country's pervasive corruption. For months, Ponta had been accused of a variety of wrongdoings, and allegations that corruption led to a nightclub fire in late October was the last straw for the already troubled politician.
Romania's fight against corruption received support from abroad. The United States considers Bucharest a critical ally in the former Soviet periphery, and it believes it will be less receptive to Russian influence if it is politically stable, more transparent and more attractive for foreign investment. Accordingly, the United States has worked closely with Romania to strengthen the National Anti-Corruption Directorate. In recent months the institution removed several high-level officials and stripped some politicians of their immunity.
And it appears as though Ciolos wants to reciprocate the West's desires for alliance. Indeed, Ciolos' Cabinet, which is composed mostly of technocrats and officials who are friendly toward the West, shows that the new government wants to preserve its relations with the White House, NATO and the European Union. Ciolos himself is a former EU Commissioner, and he was selected by President Klaus Iohannis – well known for his advocacy of U.S.-Romania relations – after the legislature failed to make its own submissions. Notably, his Cabinet includes former members of the European Parliament, ambassadors to Western countries and businessmen. Together, the list of new leaders shows Bucharest's clear intent to remain aligned with the West, which in turn will likely support the new government.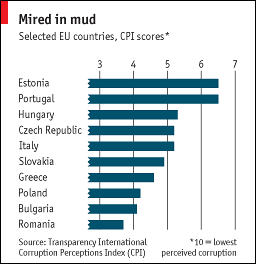 But none of this makes Ciolos' new job any easier. His administration has ambitious plans to reform the country's electoral system, make public administration more efficient, reform education and health care systems, support Moldova's EU accession plans, and strengthen Romania's role in the European Union. As expected, the government also proposed to reinforce its alliance with the United States and NATO.
Some of these goals could prove difficult to achieve. Despite Ponta's resignation, the composition of the legislature has not changed. Ciolos' government is supported by an unusual coalition, which comprises elements from Ponta's center-left and its rivals among the center-right. Naturally, the policy priorities of these parties differ dramatically, and those differences will be more pronounced in the run-up to general elections in December 2016, during which parties will differentiate themselves to secure votes.
Ciolos' appointment exemplifies how Romanian interests — its international affairs, its domestic social and political agenda — interact. Romanian politics may appear to be chaotic, but these impersonal geopolitical forces will continue to shape the country's behavior despite electoral cycles and political conflicts.