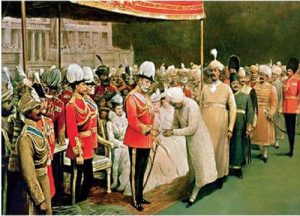 The partition of British Empire in the sub-continent resulted into two nations: India and Pakistan. The two nations witnessed the bloodshed on the both sides of the divide. Pakistan and India went into wars and brief conflicts in 1947-48, 1965, 1971 and 1999 over the major issue of Kashmir. Two countries launched formal peace processes in past with little success. Recently, change of shift has been observed in Pakistan, as newly appointed government in Pakistan has offered India with resumption of the peace talks on all major issues as a goodwill gesture.  In his maiden speech, PTI's chairman after election said Pakistan is ready to take two steps forward if India takes one. Things have been changed in the foreign policies of Pakistan since election; as newly appointed government shows intention to review the China Pakistan Economic corridor (CPEC), normalization of ties with the United States, resumption of talks with India on all irritant issues, role of mediator between Saudi Arabia and Iran and aspiration for peace in Afghanistan. India in the start welcomed the dialogue process and vowed to work for the peace in the region. Later, India refused to start dialogue process in the region on the pretext of terrorism.
Peace between Pakistan and India is imperative for the stabilization of South Asia and the economic prosperity of the region. Pakistan is among the adversely affected countries of the world. Pakistan is experiencing insurgency within the state and its borders are porous and insecure, especially western borders. There is a substantial drop in terrorism in Pakistan; terrorism is now at its lowest level since 2006, because of the army's Zarb-e-Azb operation which has removed militant safe havens in the North Waziristan region. Since 2000, the TTP has been responsible for at least 4,500 deaths, which account for over half of all deaths attributable to known militant groups. Non state actors remained a serious threat and challenge since long.
In the meanwhile, India never missed a chance to blame Pakistan harboring and training terrorism on its soil. Calling off the dialogue process on the pretext of terrorism, being sponsored by Pakistan on its soil, is long standing legacy of Indian government. Trust deficit remained a critical factor in dialogue impasse between two countries. Trust deficit can overcome possible only through dialogue — dialogue is currently the most civilized and humane way to resolve conflicts.
Pakistan shows intention to work closely with India and all its neighbours for the ease of strained relations. Pakistan's new administration openly invited the Indian government to negotiate on the long standing issues like Kashmir, Sir Creek, Siachen, and Water Issues. The abrupt cancellation of the foreign ministers New York meeting is an indication that India wishes to keep trust deficit between the two countries. Any engagement with Pakistan now would constrain this option. Some Indian analysts are convinced that Modi's major diversion will be the intensification of tensions with Pakistan.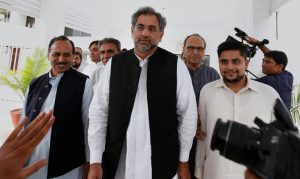 The BJP government's failure to deliver on its tall promises of jobs and prosperity has eroded Modi's popularity dramatically. The BJP is trying to divert attention from their failures by a continuous circus of arrests, assassinations, lynching, bomb attacks, false flag attacks, riots etc. New Delhi may even consider an actual 'surgical strike' across the LoC or the international border, as the Indian army chief has already threatened Pakistan. This would be a high-risk operation, militarily and politically. The action may not remain 'limited' if Pakistan retaliates forcefully and the 'surgical strike' escalates into a general conflict with the ever-present nuclear dimension. Politically, if an Indian incursion is visibly defeated by Pakistan, it could lead to the BJP's defeat at the polls.
Despite its desire for regional cooperation, the new Pakistani government cannot afford to ignore the brewing threat from India. It should be clear to the US and others that any Indian military adventurism will lead to Pakistani retaliation not only on the eastern front but also against Indian-sponsored terrorist sites in Afghanistan. This would lead both countries into major conflict and all the means to secure peace in south Asia especially in Afghanistan would be disturbed.
For both countries it is imperative to adopt a tool of negotiation to resolve all the issues. Change the policy of blaming each other for terrorism rather work closely to eradicate menace from the region. Cancellation of dialogue on the political expediency will only benefit political elite. In order to change the fortune of the region both countries need to adopt economic diplomacy and improve trade relations. This will benefit region in general and Pakistan and India in specific.